Check Out This Pimped Toyota Avalon With Lambo Doors (Photos/Videos)
Froshtech, a Nigerian based automotive company has pimped Toyota Avalon with Lamborghini doors and it comes loaded with accessories. Although it's a 2008 model, the work that Froshtech did is amazing as the photos don't lie as seen below. From the front, there's no much difference but the Lambo doors are the most obvious with the amazing alloy wheels which have pointy caps. There's a large spoiler at the rear which makes the Avalon looks sportier than usual.
The interior has been modified, although the entire layout still remains the same but the fittings have been touched. Starting with the steering wheel, it is inspired by formula-one style and there's a DVD entertainment system at the rear seats. From all indications, the overall package of the pimped Avalon is great and the 3.5 V6 is still intact.
Froshtech is an automotive company that specializes in modifications, pimping, sales and spare parts. They are a growing company and with this piece of work, they will surely get patronage.
How do you guys see this work of art by Froshtech? Tell us in the comment section below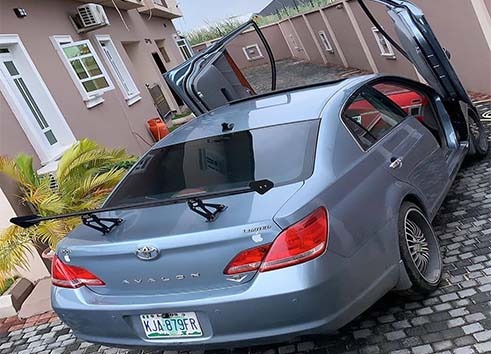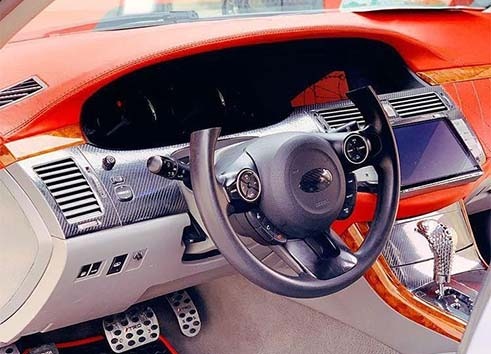 Video
Also See: Buy and sell cars faster on Carmart NG