Suzuki Finally Debuts A More Practical 5-Door Variant Of The Jimny SUV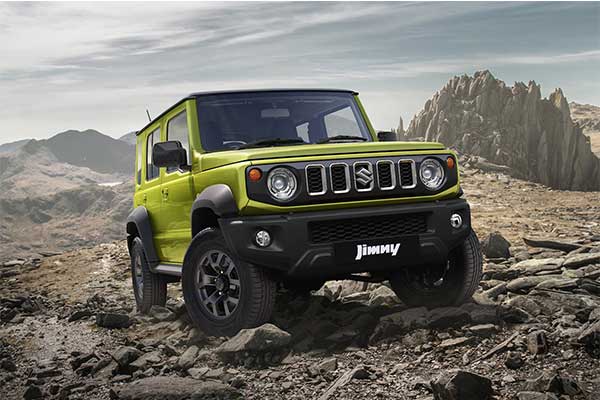 The Suzuki Jimny SUV has really gained so much popularity since its debut back in the 80s, but recent models lack the 5-door but that has changed as that variant has been unveiled.
Measuring 3,985 mm (156.9 inches) long, 1,645 mm (64.8 inches) wide, and 1,720 mm (67.7 inches) tall, with a wheelbase of 2,590 mm (102 inches). This means it is 340 mm (13.4 inches) longer than the global-spec Jimny 3-Door, with all of the extra length going into the stretched wheelbase. The rest of the dimensions are virtually identical. Depending on the specification, the SUV weighs between 1,195-1,210 kg (2,635-2,668 pounds), which is 75-125 kg (165-276 pounds) heavier compared to its 3-Door counterpart.
The interior may be spartan with rugged hard plastics and plenty of grab handles, but also features contemporary technology like a touchscreen infotainment system with Android Auto and Apple CarPlay technology, voice control, Bluetooth, and more. Cruise control and push-button start are also available, as is automatic climate control.
Power comes from a mild-hybrid 1.5-liter gasoline engine producing 105 hp at 6,000 rpm and 134 Nm (99 lb-ft) at 4,400 rpm delivered to a four-wheel-drive system. Gearbox choices include a five-speed manual and a four-speed torque-converter automatic. Suzuki Jimny 5-Door owners will be able to choose from 2WD-high, 4WD-high, and 4WD-low modes for some serious off-roading courtesy of a 36-degree approach angle, a 24-degree break-over angle, a 50-degree departure angle, and a 210-mm ground clearance.
As a ladder-frame-based SUV, the Jimny 5-door is still a capable offroad vehicle and although not as capable as other larger ladder-frame SUVs, it will get the job done and it has also been tagged a mini G-Wagon. The Jimny 5-door will be much more affordable than many SUVs so expect it to sell very well globally.