Formula 1 Legend Sebastian Vettel Puts His 93 Mile Driven Nissan GTR For Sale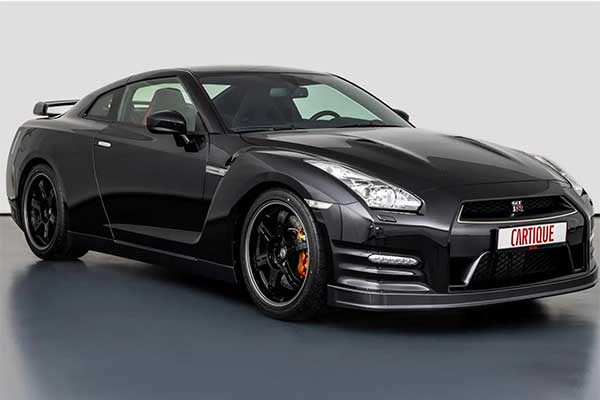 Sebastian Vettel, four-time Formula 1 champion, has decided to sell his Nissan GT-R Black Edition. This rare car, which is ten years old but has only 93 miles on the clock, is being sold for an eye-watering £220,000 (€250,000).
Vettel has owned an enviable array of exotics over the years, including a Ferrari Enzo and a Mercedes-Benz SL 65 AMG Black Series, and while this GT-R certainly isn't the most valuable, it's still very desirable in its own right. According to the listing on Piston Heads Vettel hardly drove the GT-R and it is in brand-new condition.
Finished in a simple shade of metallic black, Vettel's old GT-R comes outfitted with the exclusive 20-inch Rays wheels that were only available on the Black Edition model. Orange-painted brake calipers add some extra pop to the exterior. Found in the cabin are Recaro bucket seats clad in black and red leather.
Under the bonnet, the GT-R boasts a 3.8-liter, twin-turbocharged V6 engine, which pumps out 545bhp and can get from 0-60 in only 2.7 seconds.
This is not the first time Vettel has sold one of his cars. In 2021, after he left Ferrari, the German put eight of his cars from his private collection up for sale. That included several Ferrari models, such as the 2016 LaFerrari, 2004 Enzo, 1996 F50, and 2015 458.
A collector of classic cars himself, Vettel bought Nigel Mansell's 1992 F1 championship-winning Williams FW14B, with the iconic 'Red 5' on the nose. During the 2022 British GP race weekend, he took the car around the circuit on synthetic fuel as a demonstration of what could be done in the future.