Check Out The Toyota Blade Which Is A Corolla On Steroids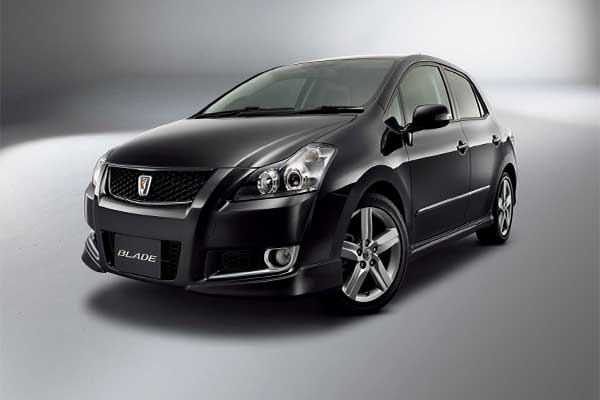 Before the GR Corolla was launched, there was a hatchback Corolla which was almost as powerful but came out almost a decade ago. Say hello to the Toyota Blade which is a Corolla (Auris in the UK).
Toyota Blade is paired with a 2.4-liter engine that produces 167 horsepower and a cost-effective continuously variable gearbox (CVT). It also comes with a powerful  3.5-liter V6 engine (Blade Master G Sport )and has a maximum output power of 280 horsepower.
Although the engine revs a bit faster than you would anticipate when using the CVT automatic transmission, it still produces enough power and delivers outstanding performance even with the transmission in manual mode. The engine and road sounds have been muffled.
Even though it rides a touch harder than other versions, the Blade is still pleasant. Despite having a low body roll and lots of grips, the vehicle turns beautifully. Although the steering misses the feel of other sporty hatchbacks, the lightness of the vehicle will appeal to those who commute in the city. The improved brakes perform exceptionally well.
To make it different from the regular Corolla, the Blade comes with a broad grille and it is accompanied by swept-back headlamps and huge ridges that protrude from the hood, giving the car a sporty appearance.
Alloy wheels are standard, and body packages that make the vehicle seem to be low to the ground are also popular options. The rear lights are different from the ones on the Corolla in that they are transparent with horizontal structures running through them instead of colored ones.
Unlike the GR Corolla, the Blade is FWD only and was sold in Japan only.