Rolls-Royce Cullinan Looking More Striking With Novitec Upgrades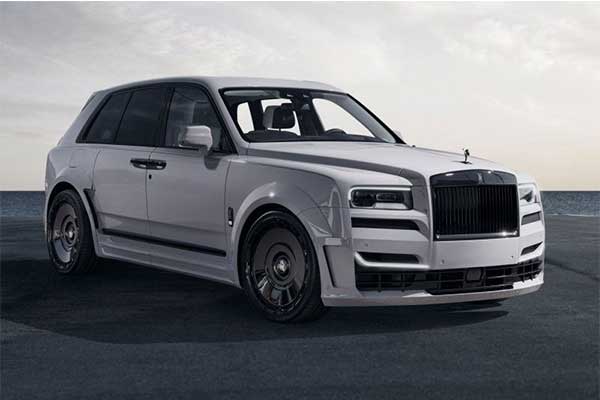 Rolls-Royce has already entered a new market with the Cullinan, but there are always new niches to be found in the car world. Novitec lends a helping hand by preparing the Rolls-Royce Cullinan for a target group that really abandons all modesty.
Anyone who drives a Rolls-Royce doesn't mind standing out. If it really needs to be 'in your face', you can go for the Rolls-Royce Cullinan. Even then, there are still people who think things could be a step more extreme. The German tuner Novitec is not averse to a bit of extravagance and has now come to the rescue with the Spofec Overdose S widebody kit.
As the name suggests, the Rolls-Royce Cullinan is slightly expanded by Novitec. The company also provides it with various additional air intakes and passages and puts the car on special 24-inch (!) wheels. Huge manhole covers, which the well-known wheel manufacturer Vossen worked on,
Those glossy black units have the tough task of transferring a power of no less than 707 hp and a maximum torque of 1,060 Nm to the asphalt. That is also slightly less modest than usual because the biturbo V12 of the Cullinan has, of course, also been made a bit more powerful. If you find it a bit too striking in white, then fortunately, you can also have the Black Badge version of the Cullinan treated in a similar way.