Aston Martin Goes To Le Mans With Hypercar Valkyrie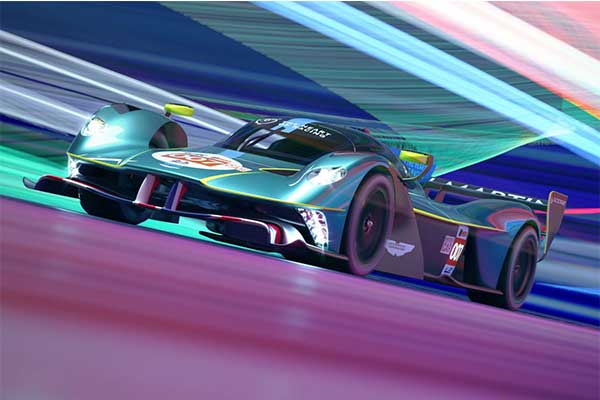 The Aston Martin Valkyrie actually seems to belong more on the track than on public roads and a racing career is indeed on the horizon for the hypercar. Aston Martin will take it to Le Mans in 2025 and it won't stop there.
Aston Martin put the impressive Valkyrie in a racing suit more than two years ago two years ago, but it was never as extreme as now. The British present a Valkyrie that is prepared for the WEC and the American IMSA championship. Aston Martin will start working with this cracked nose in 2025 and in that year the Aston Martin Valkyrie will compete in the 24 Hours of Le Mans, among other things.
The Aston Martin Valkyrie will be a special participant in the hypercar classification in the WEC. To date, we only know of crack monsters developed purely for the circuit, such as the Peugeot 9×8 and the Ferrari 499P. However, the Aston Martin Valkyrie is derived from a street-legal car, although it is in fact a specially developed prototype that shares several characteristics with the 'normal' Valkyrie. The racing version also has a 6.5 V12, but in the basic 1,000 hp power source it does its job, just like in the Valkyrie AMR Pro, without the support of a hybrid system.