Aston Martin DB12 Volante (Convertible) Unveiled And Its Stiffer Than Before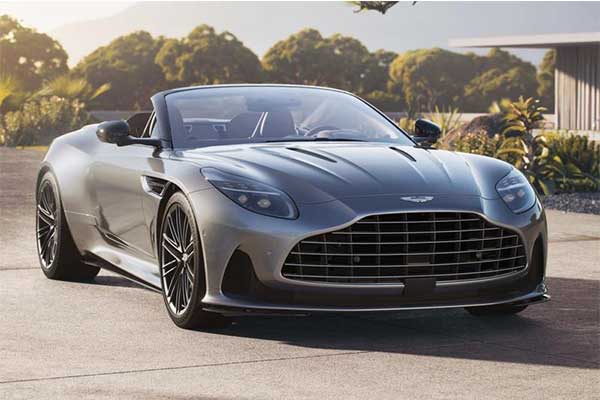 Barely three months ago, the Aston Martin DB12 saw the light of day and of course, it could never be long before the DB12 Volante would also be pushed forward. Now it's time!
In May, Aston Martin surprised somewhat with the presentation of the DB12. What turned out? The Aston Martin DB12 is actually a further development of its predecessor, the DB11. Blame the British. After all, after the DB9 it was quite a challenge to come up with a completely new car that could fill its big shoes and people will undoubtedly have thought the same after the DB11. Sometimes a design is strong enough to continue with a few minor adjustments and so the DB12, despite a completely new interior, new headlights, and a larger grille, is mainly known for the day. That certainly also applies to the Aston Martin DB12 Volante, which is now on your screen for the first time.
Although the open DB12 also resembles its predecessor, it is a bit stiffer, according to Aston Martin. That is normally good news, but especially with a convertible. It is always a bit more nimble, because just like the closed DB12, there is no longer a V12 in the nose as desired, but the 4.0 biturbo V8 from Mercedes-AMG is standard. A 680 hp power source that is linked to an eight-speed automatic transmission from ZF and with which the DB12 Volante spears from 0 to 96 km/h (60 mph) in 3.6 seconds. If you then keep the accelerator pressed, you will see that the acceleration only stops at 325 km/h. Known numbers? That could be right; the DB12 Volante is just as fast as the DB12 Coupé. Aston Martin will start production of the DB12 Volante this quarter and expects to be able to deliver the first copies at the end of this year.