Kahn Design Customizes A Mercedes-Benz X-Class Truck (Photos)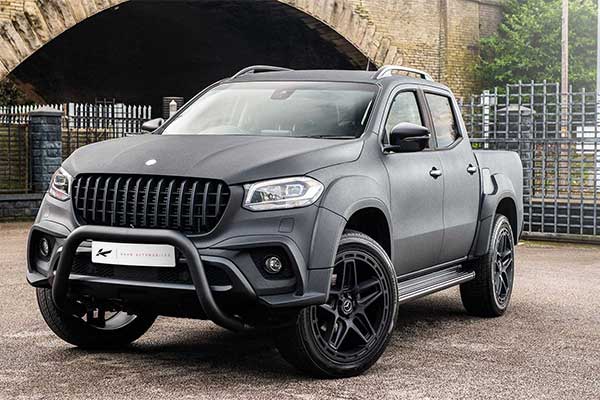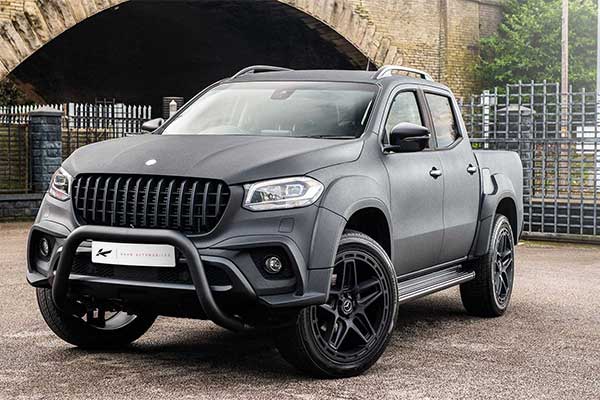 With Mercedes-Benz X-Class pickup truck now discontinued, that didn't stop Kahn Design to customise this particular unit. Kahn Design, a British based tuner company refers to its look at "army chic." This modified pickup comes with a price of $84,552 (₦34m before shipping) so it's not cheap.
The exterior wears a tubular metal brush bar and a revised grille with vertical strakes. Wider fenders cover a set of 22-inch wheels with five sets of double spokes and vented pieces around the rims. There are also side steps below the doors. The whole body gets 3D-texture black paint with a satin finish. Customers can opt for the "army chic" which comes with optional bullet-resistant glass. Kahn says that the materials for the glass are lighter than what armoured vehicles generally use.
On the interior, Kahn used high-quality leather seats. The company adds quilted sections throughout the cabin and uses contrasting stitching to make things pop. There are also red stripes that add extra colour to the interior. Every other thing remains the same so as the engine.
Just a reminder that Mercedes discontinued the X-Class due to it being so expensive in some regions and poor sales. The sales were so bad that only 15,000 plus units were sold globally in 2019 alone.