The Toyota Motor Corporation : The Founder, Headquarter, Products And Other Things You Need To Know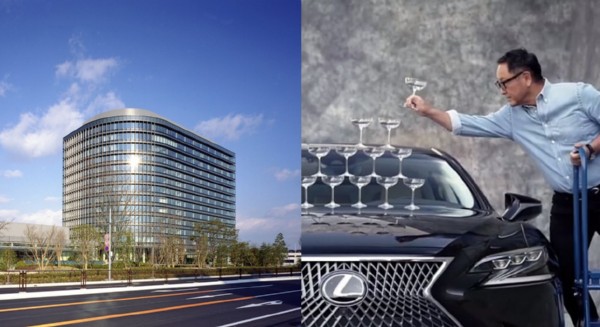 Founded
August 28, 1937; 84 years ago
Founder
Kiichiro Toyoda
Headquarters
Toyota City, Aichi, Japan
Key people
Takeshi Uchiyamada (Chairman)
Shigeru Hayakawa (Vice chairman)
Akio Toyoda (President)
Production output
9,472,556 (FY21)
9,213,195 (2020)
Divisions
Toyota
Lexus (1989; 32 years ago)
Ranz
Scion (defunct)
Subsidiaries includes
Daihatsu, Denso (25%), FAW Toyota (China, 50%), GAC Toyota (China, 50%), Hino Motors, Toyota Argentina, Toyota Motor Corporation Australia, Toyota Motor Europe, Toyota Motor North America, Toyota South Africa Motors
Number of employees
(as of March 31, 2021)
71,373 (Consolidated 366,283)
Toyota Motor Corporation
Toyota Motor Corporation, commonly known as simply Toyota, is a Japanese multinational automotive manufacturer headquartered in Toyota City, Aichi, Japan.
It was founded by Kiichiro Toyoda and incorporated on August 28, 1937. Toyota is one of the largest automobile manufacturers in the world, producing about 10 million vehicles per year.
Toyota has grown into one of the largest automakers in the world, the largest company in Japan and the ninth-largest company in the world by revenue, as of December 2020.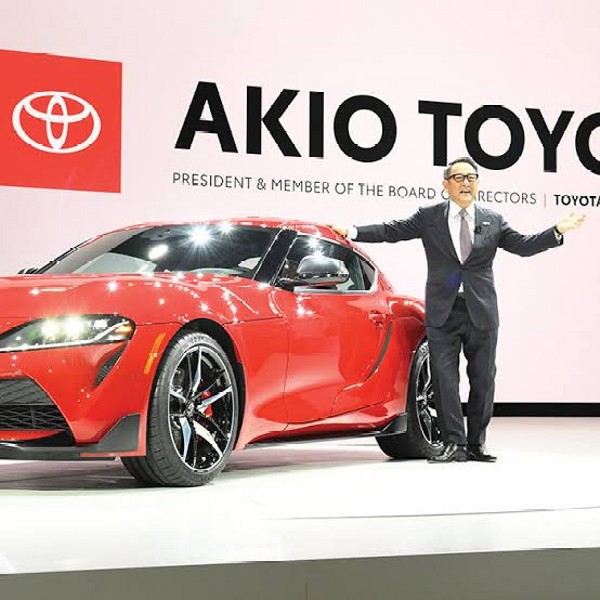 The Japanese company was the world's first automobile manufacturer to produce more than 10 million vehicles per year, a record set in 2012, when it also reported the production of its 200 millionth vehicle.
The Toyopet Crown was the first vehicle fully designed and built by Toyota while the Toyota Corolla, introduced in 1966, was the best-selling car worldwide by 1974 and the best selling nameplate in the world in 1997.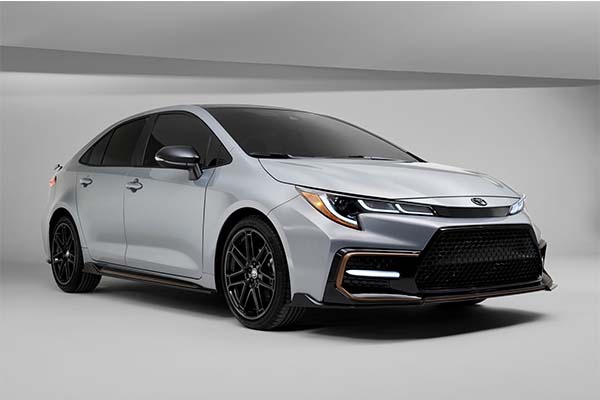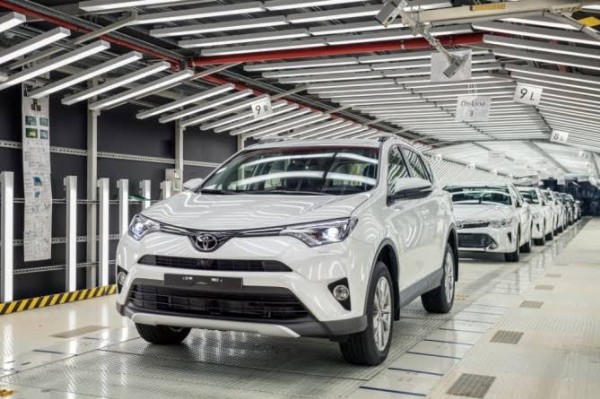 Brands
Toyota Motor Corporation produces vehicles under five brands : Daihatsu, Hino, Lexus, Ranz and the namesake Toyota. It also holds a 20% stake in Subaru Corporation, a 5.1% stake in Mazda and a 4.9% stake in Suzuki.
Toyota also holds a 4.6% stake in Isuzu, a 3.8% stake in Yamaha Motor Corporation, and a 2.8% stake in Panasonic, as well as stakes in vehicle manufacturing joint-ventures in China (GAC Toyota and FAW Toyota), the Czech Republic (TPCA), India (Toyota Kirloskar) and the United States (MTMUS).