Mazda Appoints Masahiro Moro As New CEO As They Push For Electrification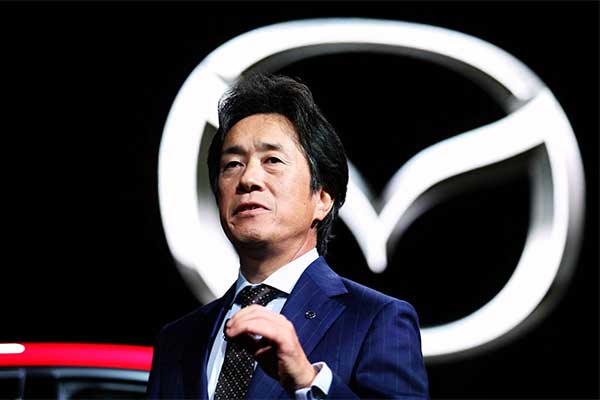 Mazda Motor Corp. named Masahiro Moro as its new president and CEO last Friday. He once headed the company's North American business unit and has been with the automaker for more than four decades.
Moro is the first CEO in recent years who does not have a background in engineering or production. However, he successfully rebuilt Mazda's US operations, a market that the company wants to grow. It will focus on upgrading its dealer network to boost the number of sales per outlet in the country, which accounts for about 30 percent of its global sales.
Current president and CEO Akira Marumoto, who took up his role in 2018, will step down from his posts at that time, Mazda added. Marumoto would continue to serve as an adviser.
The leadership shake-up comes as the company, which is 5.1%-owned by automotive giant Toyota Motor Corp, laid out a 1.5 trillion yen ($11.28 billion) spending plan in November to increase electrification of vehicles.
"Our business in the United States is currently growing very strongly," Moro said during a news conference in Mazda's home base of Hiroshima, as he pledged to work out the automaker's mid-term strategy in detail.
Moro will also lead the company as it transitions to building battery-electric vehicles (BEVs). Right now, the company is still in phase 1 of its Mid-Term Management Plan, which sees the automaker use internal combustion engines, hybrids, plug-ins, and BEVs in vehicles. The company will transition to phase 2 in 2025, introducing a new hybrid system alongside new BEVs.