Truck Rams Into Primary School Bus, Kills Scores Of Pupils In Enugu (PHOTOS)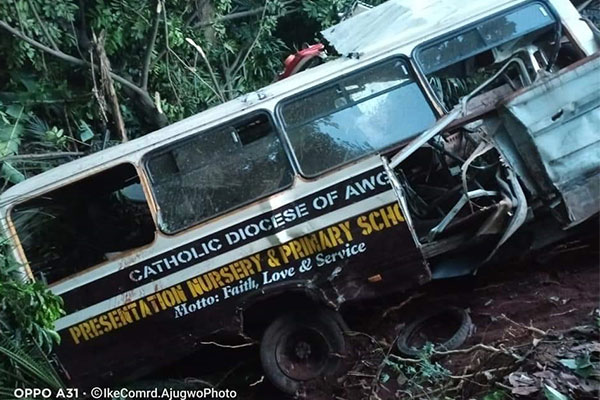 A truck driver who lost control has rammed into a school bus and killed an unspecified number of pupils in Enugu. The road accident happened at Mmaku Hill, Awgu Local Government Area of Enugu State.
The tragic incident happened at Nkwo junction around 4:30pm. It occurred when the driver of the Presentation Nursery and Primary school bus was conveying pupils to their various destinations.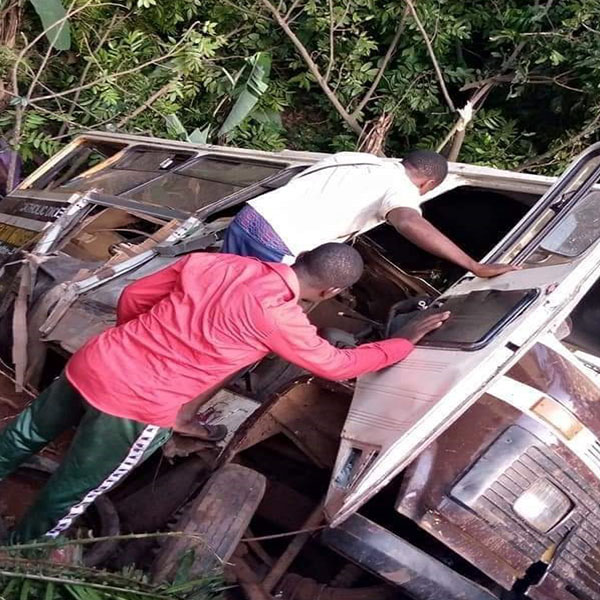 Reports had it that the accident occurred after the brake of a company truck failed and rammed into a pupil filled school bus.
An eyewitness, Spartan Arinze, told journalists that the pupils who are mostly the victims including some staff died immediately after the accident.
The tragic accident also claimed the lives of a roadside tyre repairer, cyclist, and mechanic, the source said.
Others who survived the ghastly accident are currently in critical condition at the University of Nigeria Teaching Hospital (UNTH) Enugu. This is where they are receiving medical treatments.
"A fatal accident that left many dead, occurred at Mmaku hill when a company truck failed break and crashed with Primary and Nursery Students bus at Nkwo junction around 4:30pm yesterday evening", he said.
"The accident claimed the life of almost all the students in the bus. Also, it killed the school staffs including roadside tyre repairer cyclist and mechanic."