Kantanka MO : Ghana Unveils Luxurious 40ft-long Aeroplane Limousine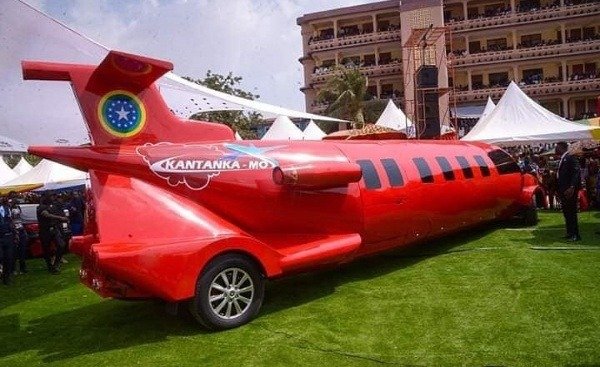 Ghanaian automaker Kantanka has unveiled 40-feet long Kantanka-MO luxury limousine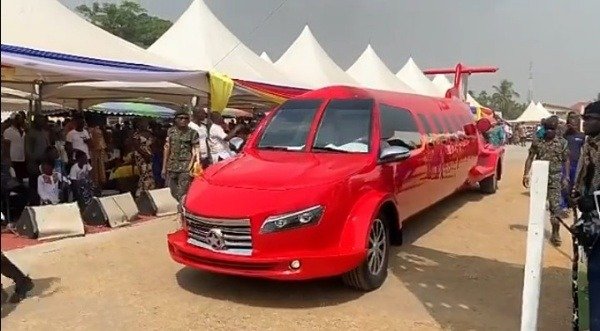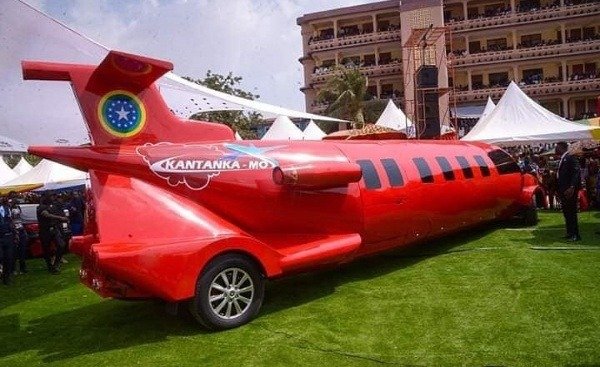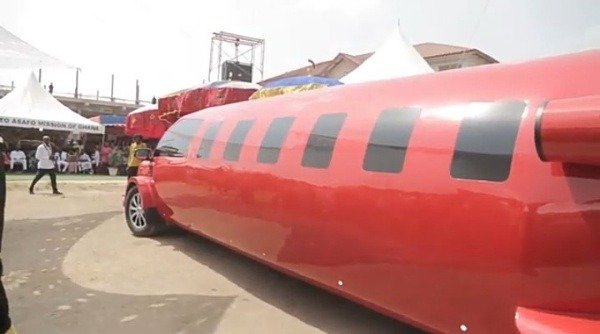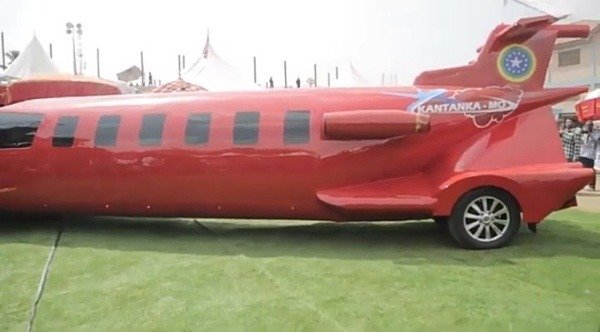 Ghanaian automaker Kantanka Automobile Company Limited has unveiled a luxurious 40ft-long Wingless aeroplane limousine called Kantanka-MO.
The luxury limousine was shown off during the 39th Kristo Asafo Mission of Ghana Annual Technology & Agriculture Exhibition held on December 29, 2019, at Apostle Safo School of Arts and Sciences, Awoshie Last Stop.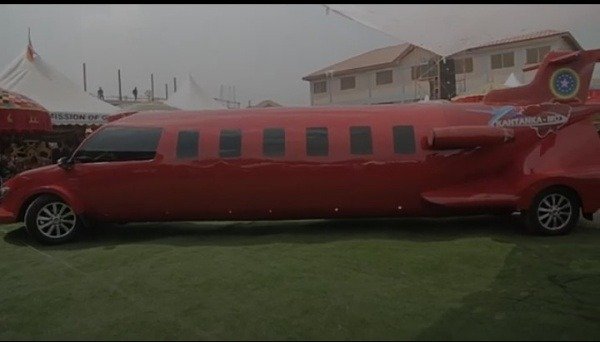 The 40 feet long limousine is almost the lenght of three Toyota Land Cruiser Prado lined bumper-to-bumper.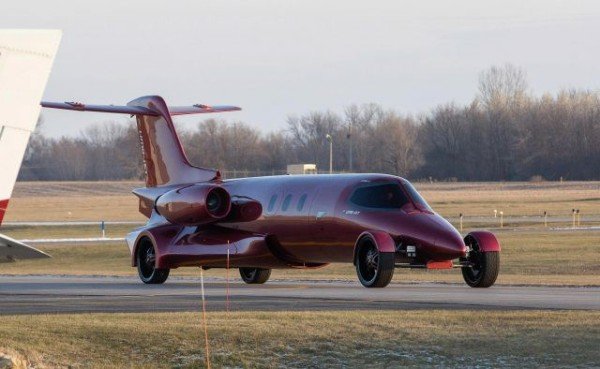 Just like its look-alike 42-long World's first street-legal Limo-Jet (pictured above), this Ghanaian-made car boasts ultra-luxury features.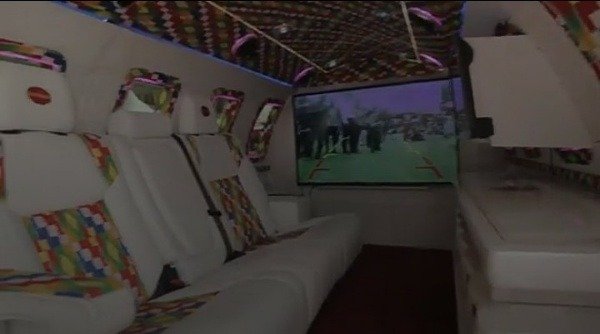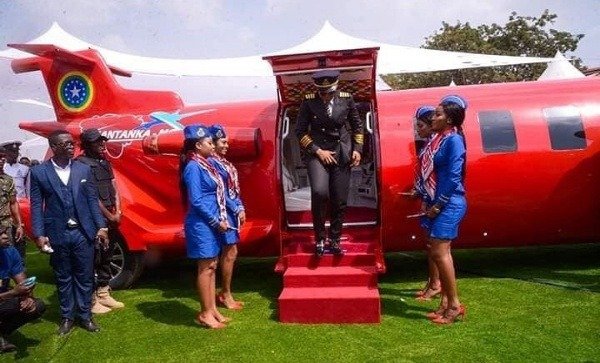 Inside, the Kantanka-MO features white leather seats, ambient lights and high fidelity speakers. It has a large TV screen and dashboard monitors that allows the Pilot driver to view throughout the interior.
Public Relations Officer of the Kristo Asafo Mission, Mr Akwasi Ofori, said:
"This vehicle, which comes in the shape of an aeroplane, minus the wings, will further demonstrate the strides the Kantanka Automobile Company is making"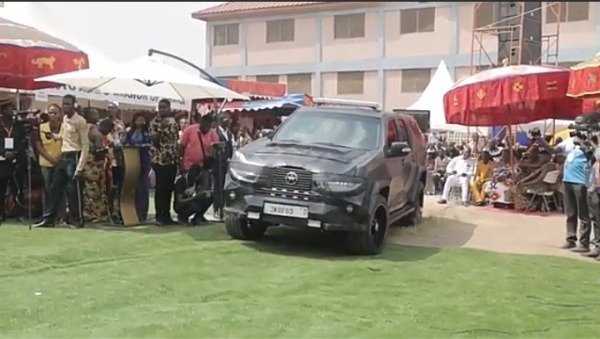 Kantanka automobile also unveiled an armoured personnel carrier during the annual event. The APC is capable of launching missile. The front headlights has the shape of human eye.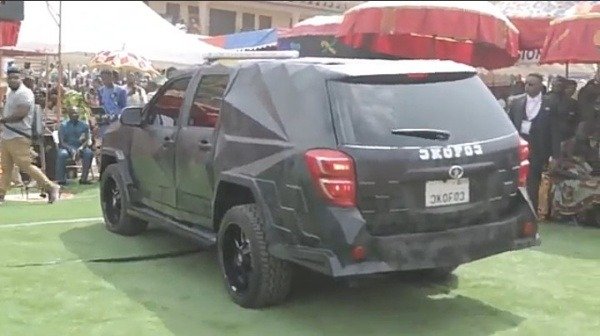 After inspection, Ghana's IGP believes that the huge APC could be adapted for patrol duties by the police.
Want to know more about Kantanka?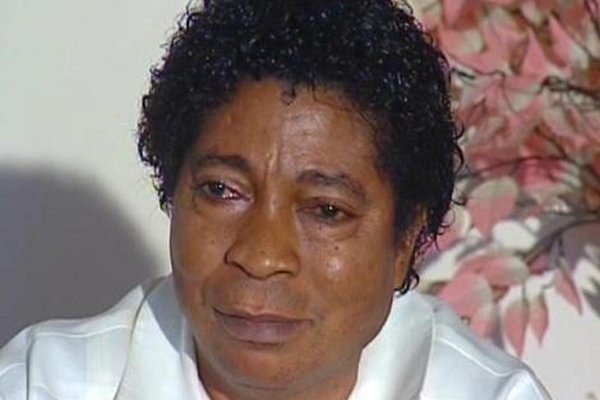 Kantanka Automobile Company Limited, a subsidiary of the Kantanka Group of Companies, is a Ghanaian based automaker. The company is the brainchild of a Ghanaian businessman and clergyman, Apostle Kwadwo Safo.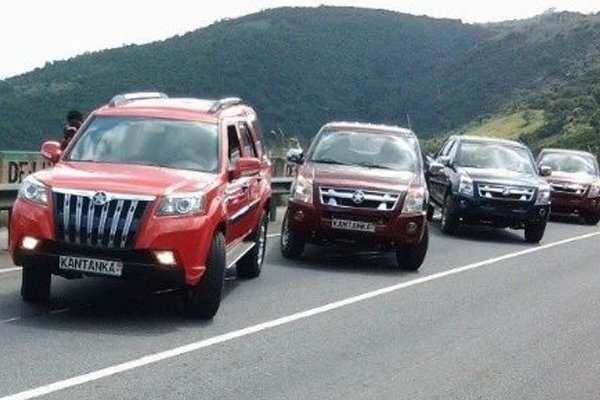 Kantanka vehicles are assembled in Ghana from CKD (Complete Knock Down) kits supplied by a Chinese firm, possible Foday through Chongqing Big Science & Technology.
What Do You Think About Kantanka's Aeroplane-inspired car?