Meet Umar Yusuf, A Young Nigerian From Borno That Makes Bicycle To Empower People
Umar Yusuf is a young man from Borno state in the Northern part of Nigeria.
Yusuf is single-handedly manufacturing bicycles.
The bicycles that he makes are the types that would bring envy to established industries – even abroad – where such are produced.
Interestingly, Yusuf does this without the necessary facilities required to manufacture them. He does this with his own bare hands and in a situation where he lacks the needed equipment to make his innovation easy,
Umar Yusuf engages in the task in Maiduguri, the capital of Borno, a state in the northeastern part of Nigeria engulfed in insecurity.
Umar Yusuf is proving that it is not all about bad developments in the northern part of the country.  He is doing this by bringing a unique innovation to his people.
It is understood that the young man intends to manufacture as many as possible to encourage and inspire hundreds of younger Nigerians.
Quite a flurry of commendations from Nigerians are coming the way of Yusuf.'
In praise of his ingenuity, many Nigerians praised Yusuf's ingenuity. They also urged the relevant government agencies to encourage him. This is especially since Nigeria now preaches focus on science and technology.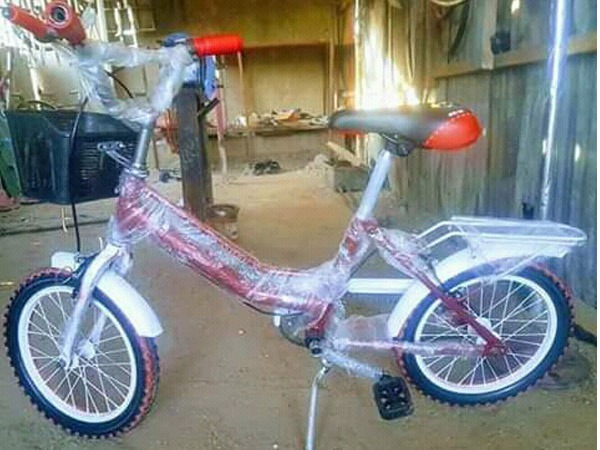 For example, Kabir Ajibola, one of those who commented, pleaded for assistance for Yusuf. He stated that this should even be a matter of urgency.
"I trust that state governor, Professor Engr. Babagana Umara Zulum, FNSE, Mni, (governor of Borno state) will do something, but if not we need him in Lagos state, our governor (Babajide Sanwo-Olu) will assist," he said.