Meet The Nigerian Female Pilot Who Began To Fly At Age 17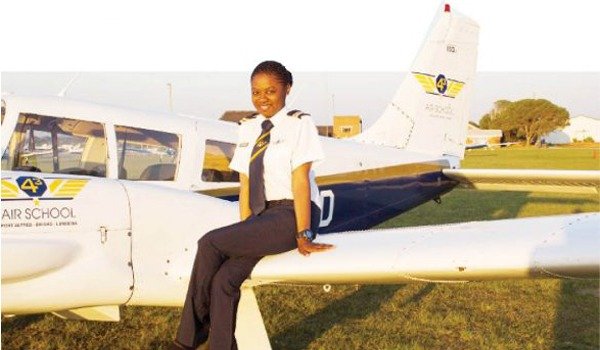 The 25-year old Maira Umar Bashir started flying Aircraft at age 17. She later became a qualified Pilot at 18.
She got her Private Pilot License from 43 Air School, and her Commercial Pilot License from Mach 1 Aviation Academy, both in South Africa.
She is also a certified Unmanned Aerial Vehicles (UAVs) or drones pilot. A qualification she earned in at Cranfield Aviation Academy in Johannesburg, South Africa.
The princess of the Kanuri royal family of Borno is currently a Boeing 737 pilot.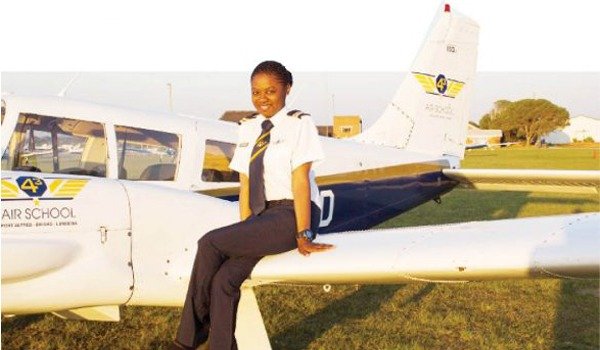 Flying aircraft has been a lifelong dream for her. According to her, she has always been fascinated at seeing takeoffs and landings and watching aeroplanes soaring the sky.
"It was very ecstatic; words can't truly describe how I felt. To me flying for the first time was simply magical, and a dream come true. I wish I could play that same day over and over again. It's a moment and a day I will forever cherish; the 11th of September 2012", she said.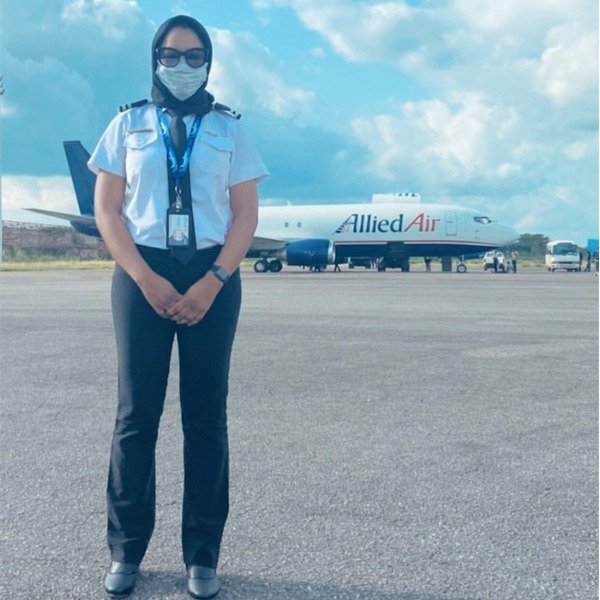 When asked how it felt as a female in a male-dominated profession, she said, " Men are generally seen as more dedicated, seeing that as a female pilot, one may not be able to fly sometimes due to natural issues.
"We are not given the opportunity to show ourselves and our capabilities. And also, when a man makes a mistake, it's seen as just a mere mistake but when we make mistakes, it is seen as a lack of ability rather than a mistake.
"Flying is not about whether the pilot is a man or a woman. It is about the results of the actions imposed by the pilot and the responses returned by the aircraft. The aircraft does not know or understand gender. It only knows the difference in a true pilot, and one who was perhaps not meant to fly", says the young Maira Umar Bashir.