What Would You Do If Someone Did This In Your Car? (PHOTO)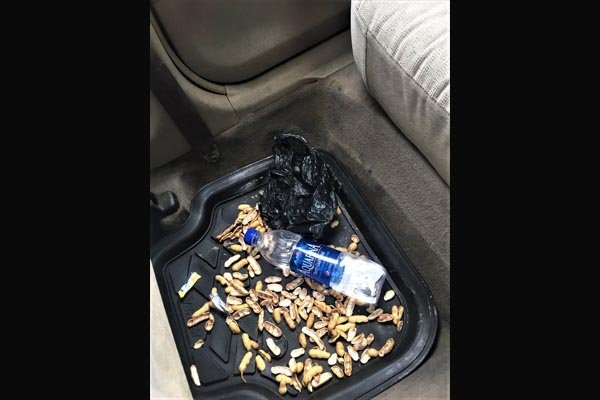 An Uber driver with the twitter handle @uber_that tweeted about how a passenger littered his car with ground nuts shells.
According to him, "Just from Mushin to Yaba, a lady did this in my car. Tomorrow, if I say I don't like accepting "ride request" from Mushin, they will say I am proud. But I am still trying to imagine how dirty her house will be.".
If this were your car, what would be your reaction?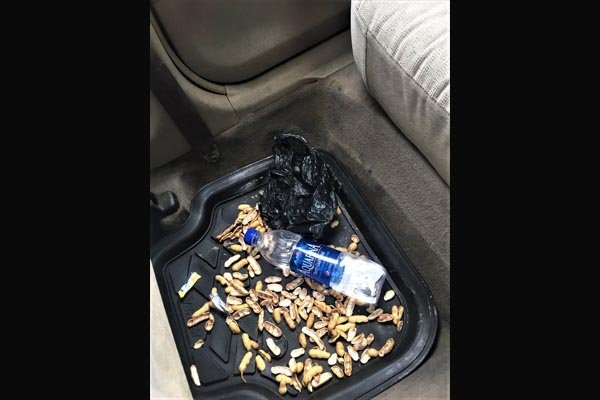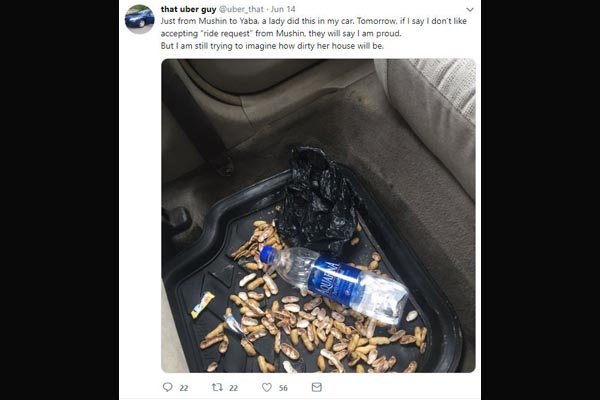 Photo Credit: @uber_that