This Young And Pretty Female BRT Driver Is Trending (Photos)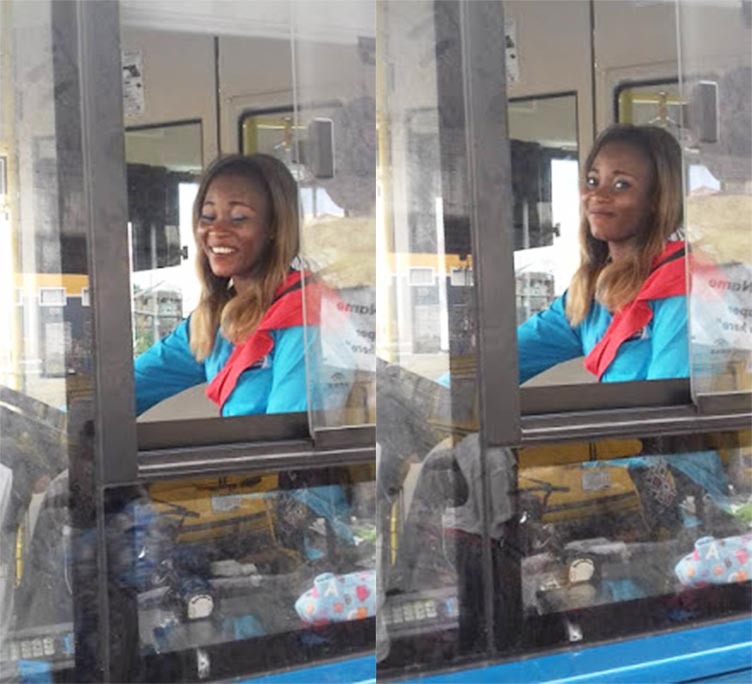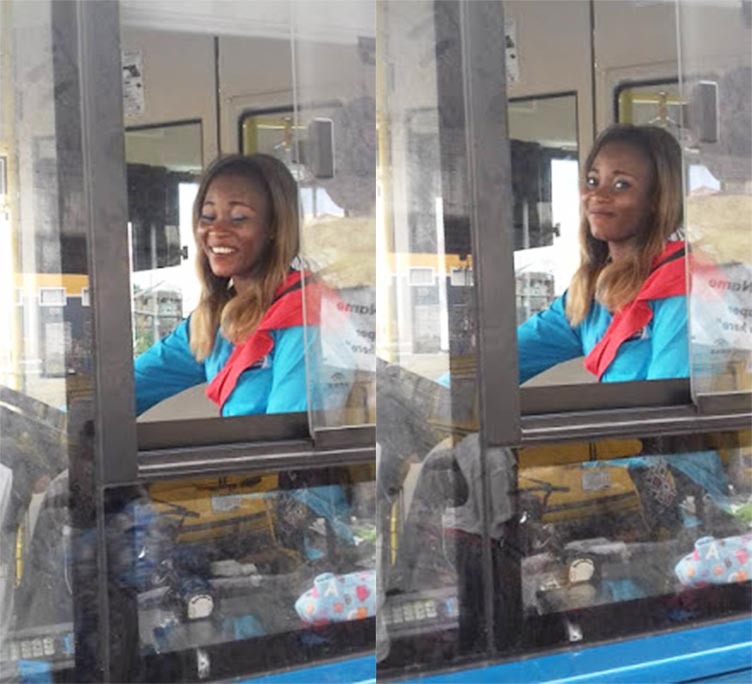 Her name is Bisi and she was spotted at Ojuelegba. See what Oguntoyinbo Ismael Olanrewaju Neville wrote about the female brt driver below..
"Just around noon under Ojuelegba bridge, in Surulere area of Lagos state; I sighted this lady(her name is Bisi) driving a BRT bus number 380.  She was so calm, a professional and a beauty with nice hair, charming smile, cute eyes and neatly painted nails.






She was not a reckless driver as after like my 2mins conversation with her while waiting for the traffic light to pass her, I watched her make a U-turn under the bridge and sincerely I was impressed at her professional prowess in handling the Long Bus and wish she could be my Val.
I asked her as I approached her, can I snapped… she smiled and gave me the go ahead though blushing. I am so proud of you Bisi, I should have asked for your phone number. You are a star and hero.
And to Lagos State Government led by Gov. Akinwunmi Ambode; you are turning Lagos to another world leading city. We are proud of you. I just love Lagos.
Itesiwaju Eko..