Mercedes-Benz Atego 1718 Refuse Collector Compactor Arrives Nigeria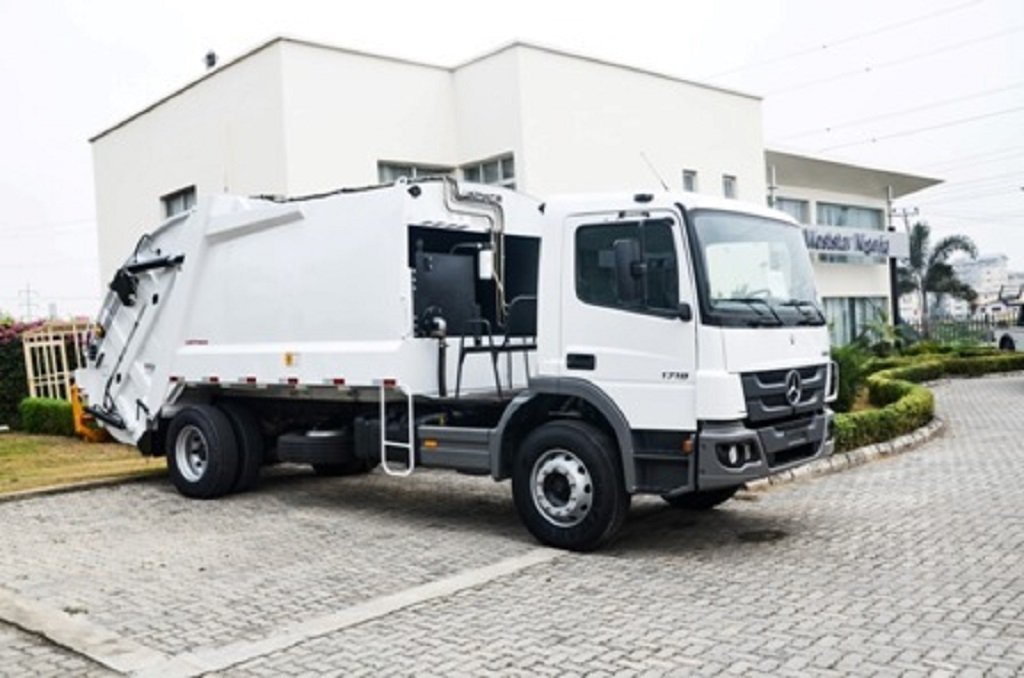 Last week, Weststar Associates, Nigeria's Authorized General Distributors of Mercedes-Benz, announced the arrival of the Mercedes-Benz Atego 1718 Chassis with Usimeca Refuse Collector-Compactor in a press statement.
The Director, Mr. Mirko Plath stated during the press conference that: "As promised earlier on in the year, "this is in line with the commercial strategy for the proposed launch of new products better suited for the Nigerian market."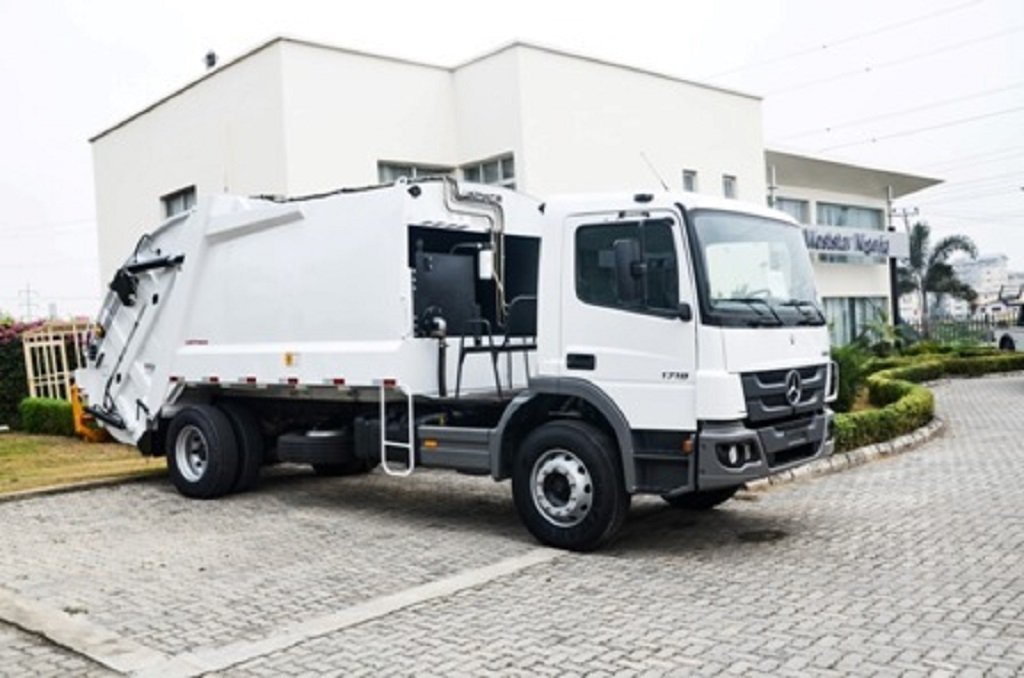 The Mercedes-Benz Atego 1718 is best suited for the Nigerian environment. The truck is equipped with reinforced parabolic steel spring Suspension System, an adjustable steering column and maintenance free batteries for easy operation.
Overview Of The Truck
Special safety features
Front and rear axle drum brakes with Anti-Lock Braking system (ABS)
Auto brake adjustment, which yields a longer brake service life.
Rotating safety beacons
Exterior
The Mercedes-Benz Refuse Collector-Compactor body has a capacity of 12 cubic meters and the chassis has a wheel base of 4760mm.
The 17.1-ton Variant Chassis runs on 22.5 inch tyres
Steel bumpers to help protect the headlights from hazardous objects.
Exterior LED work lights
Exterior seating for up to four runners to climb in and out to load bins
Interior
Fabric seating (2 passengers)
Air-conditioning (for maximum driver comfort)
Radio pre-wiring,
Engine Specs
It possesses a Euro 3 engine version with 6-speed manual transmission producing an output of 180Hp.
The diesel truck is also available for delivery at Weststar Associates Limited.