Ford Launches All-new 2021 F-150 Police Responder Pickup Truck
Ford F-150 Police Responder purpose-built, pursuit-rated pickup truck now has a top speed of 120 mph.
It is also available Police Engine Idle, which lets an officer remove the key and securely exit the running truck.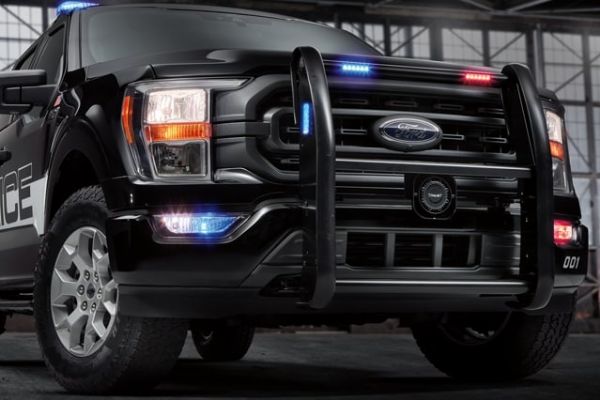 The all-new 2021 Ford F-150 Police Responder continues to be the only pursuit-rated pickup truck on the market. And now, Ford has revealed an enhanced version that has an even higher degree of street performance and off-road capability.
With the demands of law enforcement, the 2021 Ford F-150 Police Responder now wears a police-specialized all-terrain tyres.
These tyres allow for both exceptional off-road capability and the improved top-speed on-road performance of the Ford F-150 Police Responder.
Greg Ebel, Ford police vehicle brand manager, said :
"Law enforcement agencies told us they would love to add F-150 Police Responder towing, hauling and off-road performance to their fleets, but they need more confidence in speed and handling,"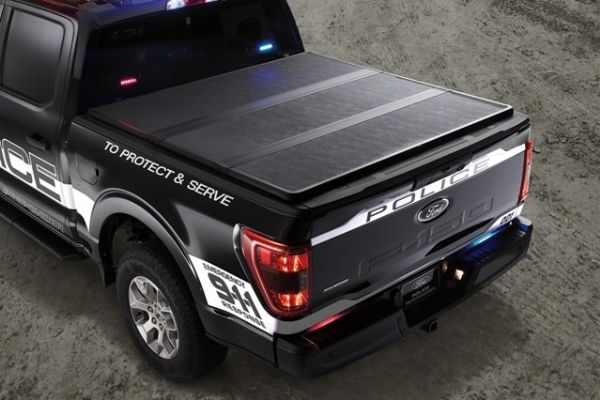 "Whether suburban police departments, border patrol agents or rural sheriffs, officers never know where the job might take them, but the all-new F-150 Police Responder provides a pickup truck option engineered to get them there faster and with greater agility than ever before."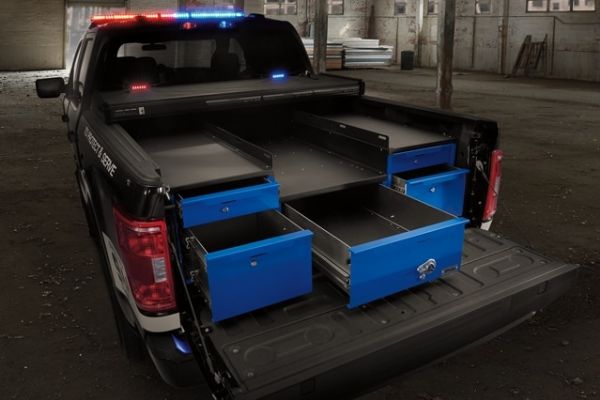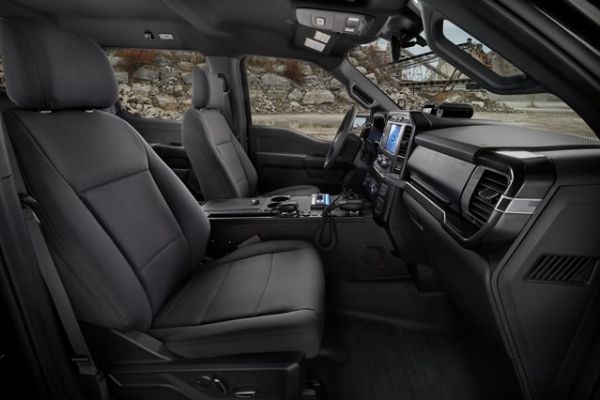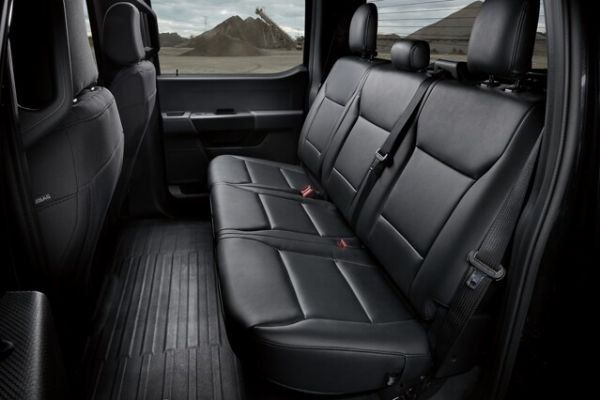 In addition, the all-new F-150 Police Responder also comes with new Police Engine Idle feature that allows for secure idling. These prevents the 2021 Ford F-150 Police Responder from being driven unless an authorized key is present.
Inside, it comes standard with an 8.0-inch touchscreen with Ford's SYNC 4 infotainment system and a 4.0-inch digital information screen in the gauge cluster.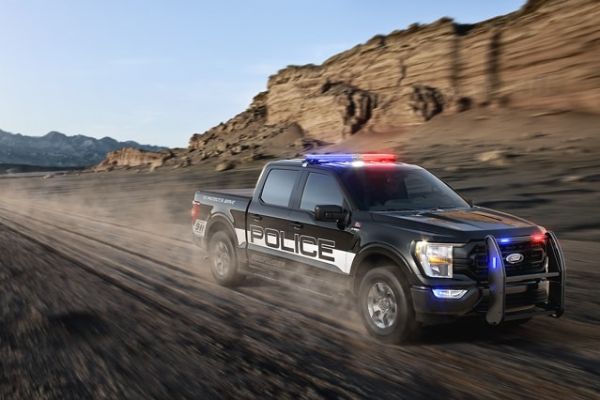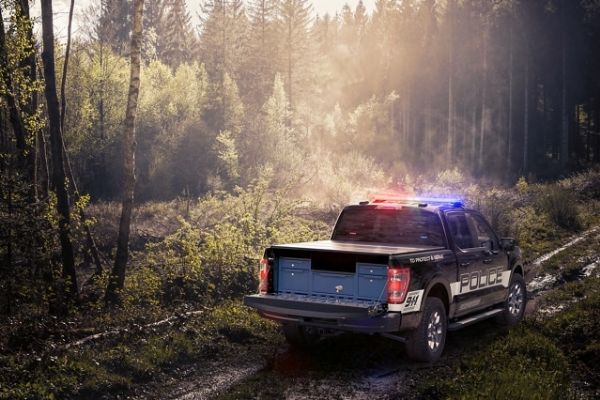 Powering the F-150 Police Responder is a 3.5-liter EcoBoost V6 tuned to 400 hp and 500 lb-ft of torque for police duty.
The F-150 Police Responder comes standard with a towing capacity of 7,000 pounds. It can be upgraded to haul up to 11,200 pounds.