2022 Jeep Grand Wagoneer Spied In Its Road-Ready Form (Photos)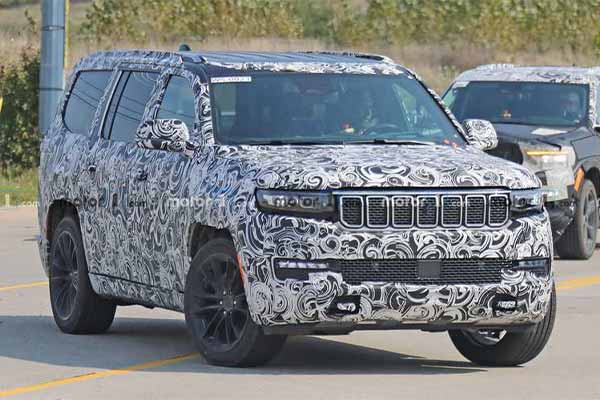 2022 Jeep Grand Wagoneer's first production has been spied.
The feature and structures of the spied SUV look similar to the earlier revealed concept of the full-size SUV. However, it gets smaller wheels and fewer fanciful trim elements.
Both the Wagoneer and Grand Wagoneer are expected to be in production by next year.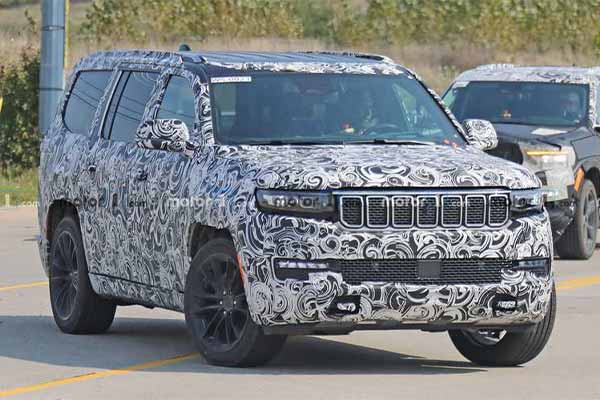 Jeep, one of the most valued automakers is vehemently preparing for the arrival of its new Grand Wagoneer at next year's dealership judging from the spied photo of a prototype.
The features and structures of Jeep Grand Wagoneer are however expected to be slightly different from the previous full-size SUV.
From the look of this prototype, the grille and the headlight structure and shapes look somehow different.
Also, from the previous SUV, it had a plug-in hybrid powertrain, and we expect Jeep to offer a more conventional engine to this coming production. Probably, the V-6 and V-8 gas engines.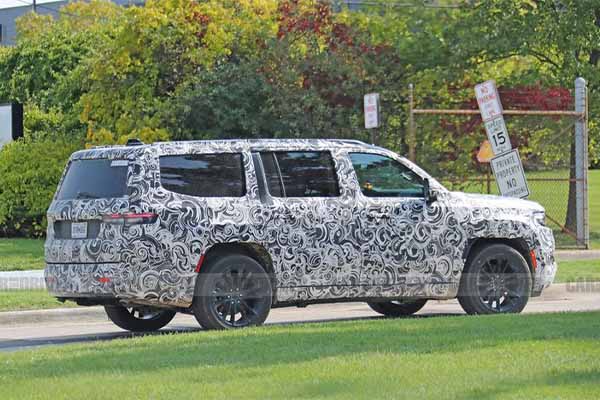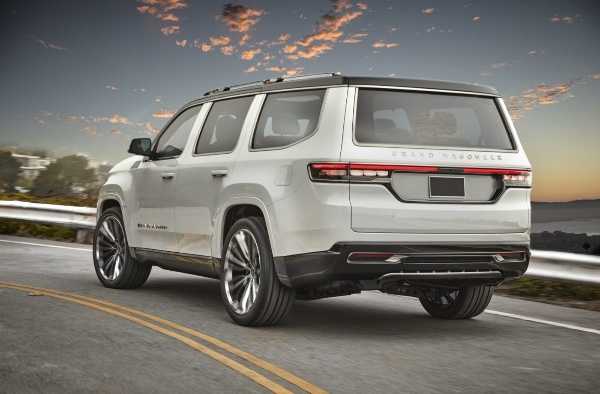 📷 Motor1