5 Car Parts That Can Be Damaged By Potholes And How To Drive Through Them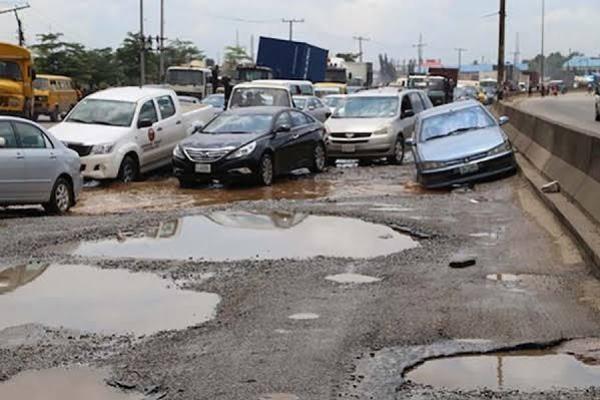 These are five (5) car parts that can be damaged by potholes and how to drive through them.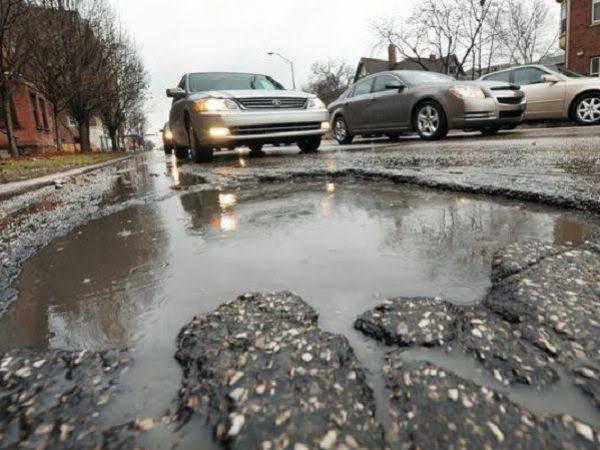 Road imperfections, potholes, are popular sights on the Nigerian roads and they occur when soil compacted beneath pavement becomes weakened.
Even a well tarred road will likely form potholes during the rainy seasons when lots of running water disrupt the base layers under the pavement.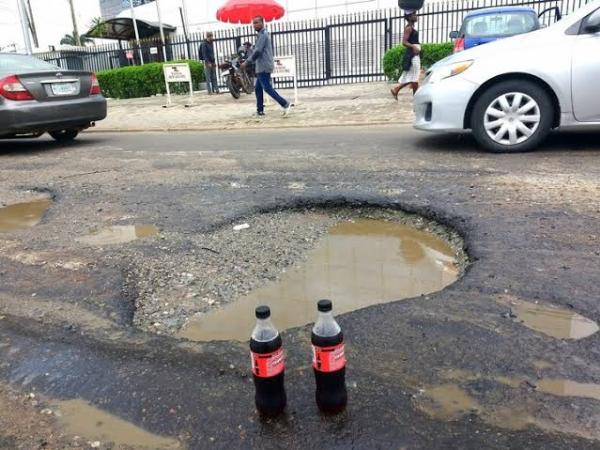 So as cars drives over these weaken spots, the pavement deforms, cracks, and chips away, leaving a hole in the road surface.
Potholes start small, but grows as traffic hits them, potentially becoming deep or large enough to damage a car.
Hitting a pothole can cause damages to several parts of the cars which when they go unfixed can make driving dangerous to the driver, passengers, motorists as well as pedestrians.
So if you drive through areas that are filled with potholes, check these five (5) car parts to make sure it didn't cause a problems that needs to be fixed.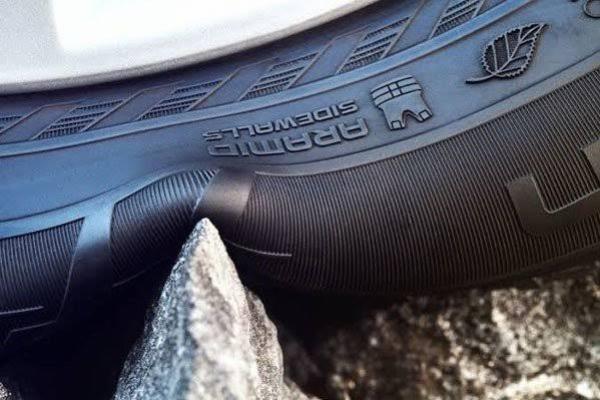 Tyres
It isn't surprise that tyres is number on the list as they are meant to be the only part of your car that touches the road.
When tyres hit potholes, they are prone to damages like sidewall bulges, tread separation as well as flats caused by pothole hard edges, which slices the rubber that hold a tyre together.

Wheels
Also hard angles in potholes impacts force to wheels in ways they weren't designed to handle, causing bends and cracks.
A bent wheel won't roll smoothly while cracked wheels can fail catastrophically and must be replaced entirely.

Suspension
They are designed to absorb impacts and to provide a smooth ride. A sudden bump against potholes causes variety of suspension problems, including misalignment, broken ball joints, and damaged shocks or struts.
Your suspension needs needs to be fixed if you may notice your steering wheel is off center, your car pulls in one direction, the handling feels loose, and tires wear unevenly.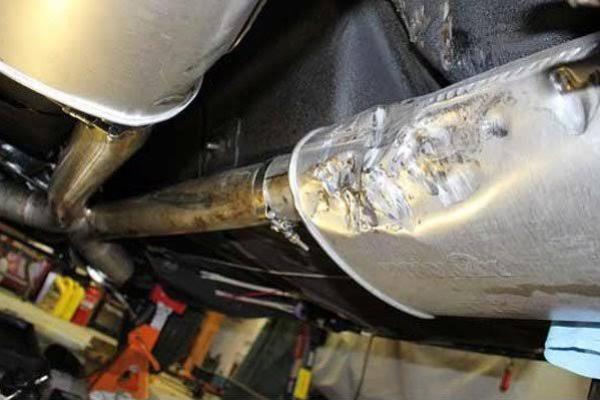 Exhaust
Exhaust are perfect target for potholes since they exhaust pipes run along the undercarriage of a car.
Deep potholes can cause a car to scrape the undercarriage against the pavement, denting or ripping a hole in the exhaust pipes, muffler, or catalytic converter. Your exhaust needs to be changed when you notice loss of power or unpleasant noises.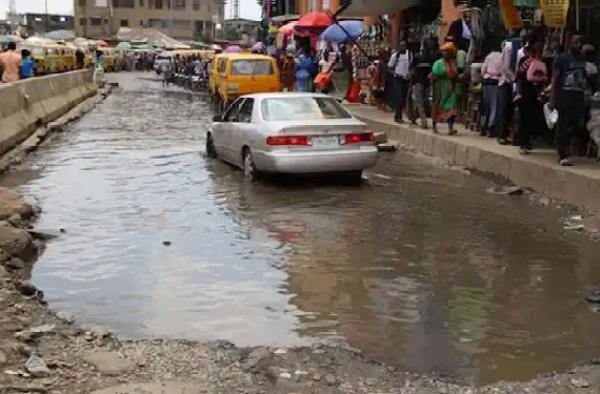 Body
Sports cars are more likely to be damaged by potholes as they are more closer to the ground than other vehicles like Crossovers and SUVs.
While this type of damage is usually cosmetic and doesn't affect safety or performance, it's still something that drivers who care about their car's looks want to avoid.
Driving through potholes
The best way to prevent your car from being damaged by potholes is to take take alternative routes even if it demands using more fuel or taking you more time to get to your destination.
Having a correctly inflated tyres and aligned suspension means your car will likely roll right through them.
However, as seasons change and potholes becomes bigger, you need to stay alert in order to avoid bumping into them.
Leaving enough distance between you and the vehicle in front of you allows you to see a pothole before hitting it.
Try to lower your speed on known pothole-filled roads, as more damages occurs to vehicle hitting potholes at higher speeds.