Again, another 20-Foot Container Falls Off Its Carrier Truck In Lagos (PHOTOS)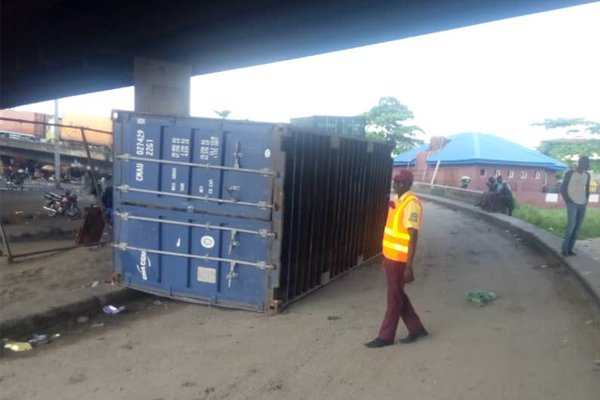 Earlier today, a 20-foot loaded container fell off its carrier truck. The accident occurred under the bridge, Danlami, inward Area B, Apapa, Lagos.
The fallen container occupied about 60%.of the road. In the process, it caused a bit of traffic impedance.
Officials of LASTMA were available to manage the traffic situation.
A private recovery vehicle was later contracted to salvage the situation.
See photos below.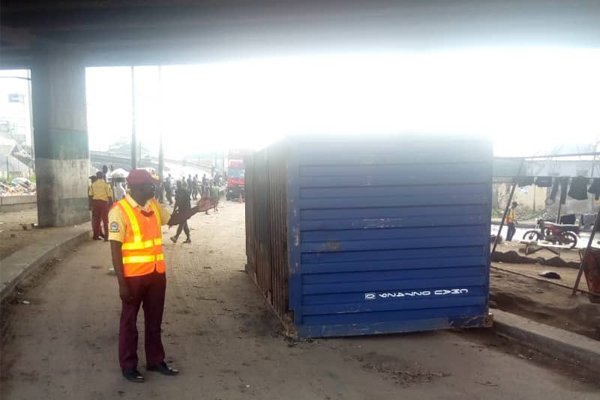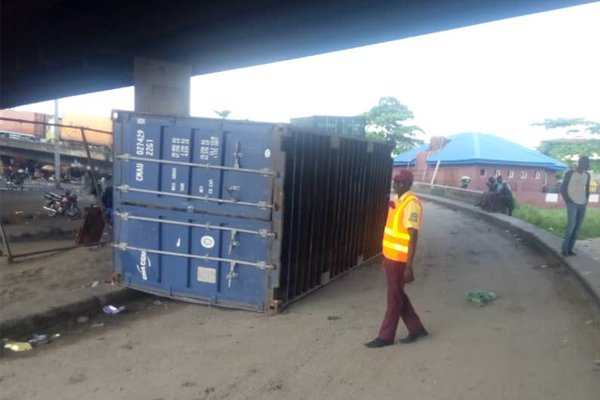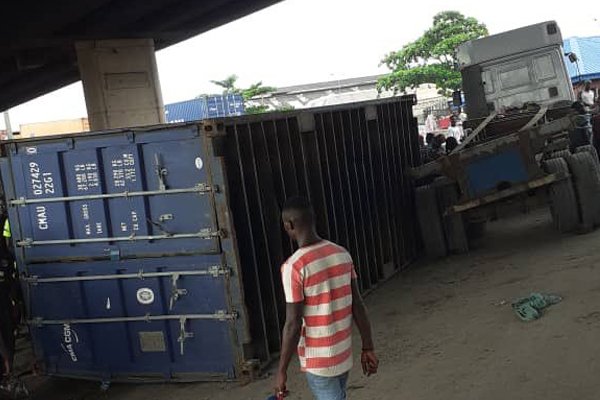 Photo Credit: @followlastma