AirCar : Watch Sports Car Turn Into Plane In 3-Mins, Completes Maiden Test Flight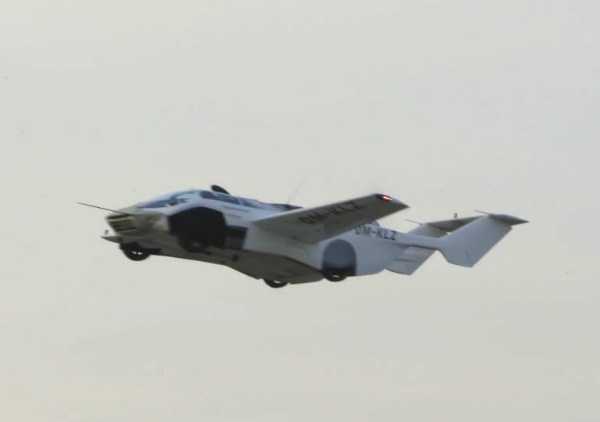 KleinVision's AirCar, a two-seater sports car that turns into airplane in less than 3-minutes, completes maiden test flight in Slovakia.
The dual mode transformation vehicle is designed to beat hellish traffic jams found in cities like Lagos.
It can go from driving to flying mode with the click of a button.
No price details have been revealed, but it will be available for sale next year.
Video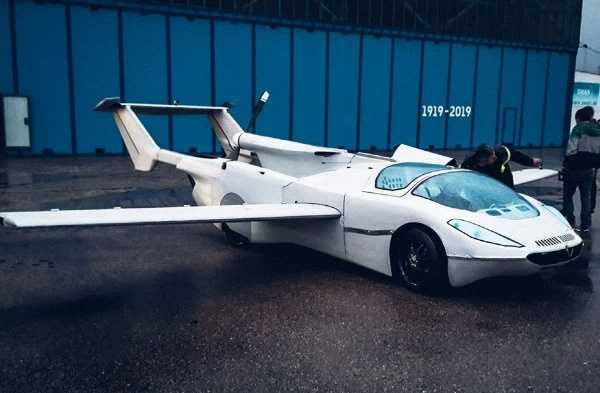 Slovakian firm, KleinVision's latest prototype dual mode vehicle, the AirCar (V5), has successfully completed its maiden test flight at Piestany airport in Slovakia.
During the test flight, the prototype was able to convert from a car to an aircraft in about 3 minutes, before soaring almost 1,500 feet into the air. The model safely achieved two full airport patterns, including two takeoffs and landings.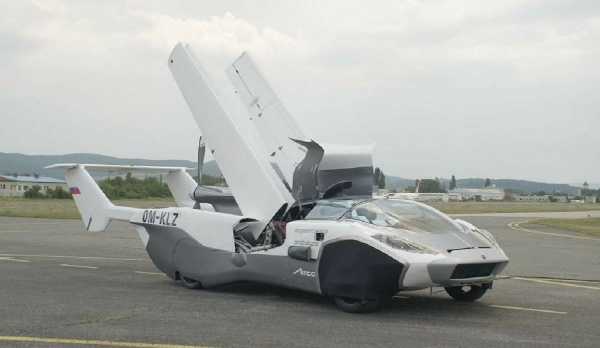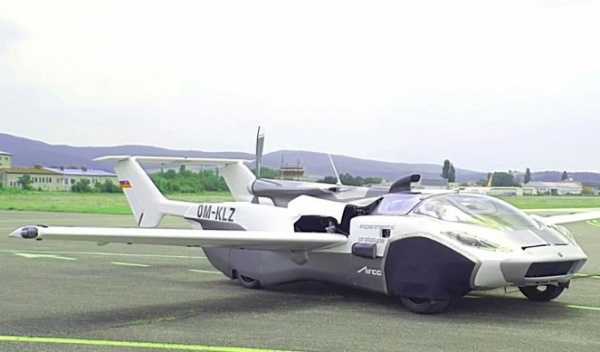 The fifth prototype of the two-seat AirCar weighs 1,100kg and can carry additional load of 200kg per flight. It boasts of retractable wings, folding tail surfaces and parachute deployment system.
Powered by a 140HP BMW 1.6l engine, the car-plane has an estimated travel range of 1,000km and flight consumption of 18 l/h.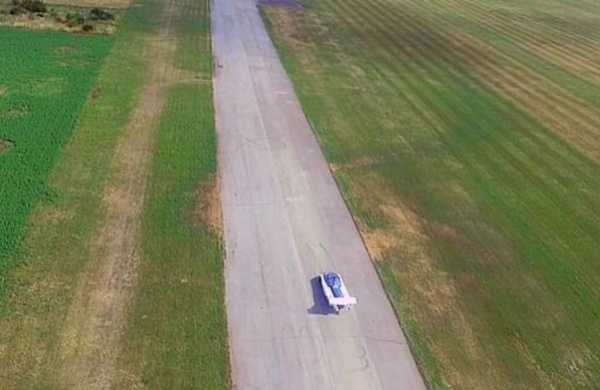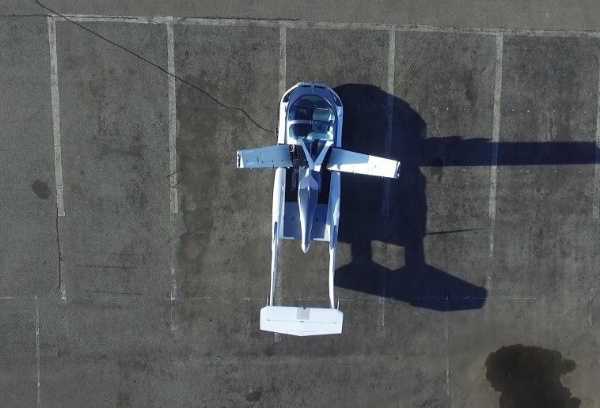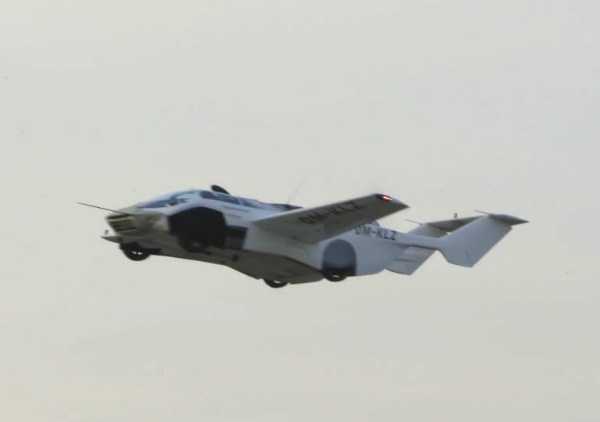 The AirCar needs a track length of at least 984 feet for takeoff. It will take you from ground to sky with a takeoff of 300m reaching speeds up to 200 km/h.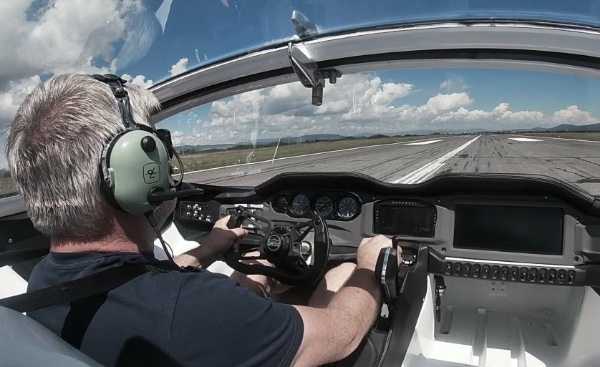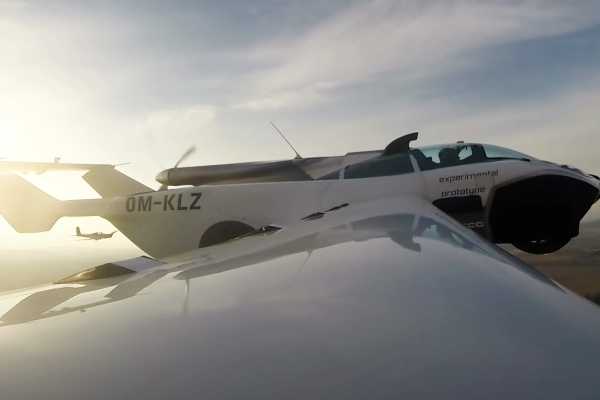 "Following the completion of all required flight tests in compliance with EASA regulations, we will deliver a model with a certified ADEPT, 300HP engine within the next 6 next months" said Professor Stefan Klein, Klein Vision's CTO and test pilot.
"The good news is, we already have a buyer," Professor Klein added.
Klein Vision's co-founder, investor and pilot, Anton Zajac, added that :
"With Aircar you will arrive at your destination without the hassle of getting a ride to airport and passing through commercial security, you can drive your AirCar to the golf course, the office, the mall or your hotel and park it in a normal parking space,"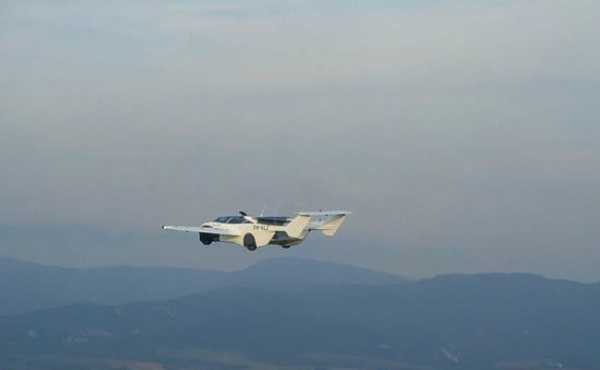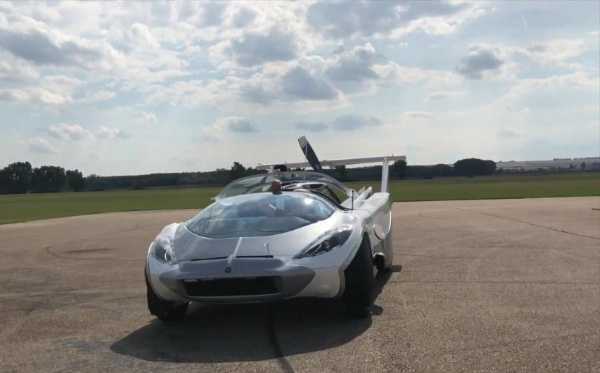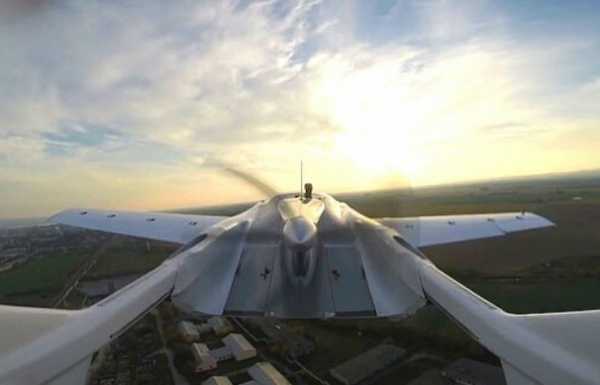 There is also a 4-seater version of AirCar. KleinVision is also working on an amphibious version of the model that could fly and land on water bodies.
KleinVision is hoping to get flight approval for flights beyond the test field by the end of 2020. No price details have been revealed, but it will be available for sale next year.