Ambode's New Bus Stop Shelters: Can They Stand The Test Of Time?
As Governor Akinwunmi Ambode exists the seat of authority in Lagos state, he would leave behind not a few legacies. Many of these legacies exits in the road transport sub-sector.
For instance, posterity would remember Ambode for attempting to bequeath to Lagos state a world class transportation system.. This he achieved with the Bus Reform Initiative of his government.
Under that initiative, he attempted to revolutionize public transportation and usher in ease of connectivity within the State.
For instance, 100 brand new bus stops are currently being constructed statewide.
Each of these bus stops feature comfortable bus shelter, lay-by, lighting, walkways, guard-rails, wire-mesh fencing for pedestrian protection and passenger information system, among others.
However, there is a bit of concern expressed by some residents.  It has to do with  the durability of materials used for the construction of the bus stop shelter. Doubts are being entertained in some quarters about the capacity of these bus stop shelters to withstand the test of time.
These  bus stop shelters are been constructed using mild steel with low tensile strength together with acrylic glass.
In Lagos state, the residents are legends when it comes to vandalizing public infrastructure.  It is for this reason that one wonders why these bus stop shelters are being constructed using easily destructible materials.
Unlike other previously constructed Bus stop shelters, such as the ones constructed by MTN,  aesthetics to be the primary focus as opposed to durability.
The company handling the construction of the Bus stops and their shelters is Planet Projects Limited.
The design of the bus shelter and media was done and provided by JCDecaux Grace Lake.
The Lagos Metropolitan Area Transport Authority (LAMATA) is the supervising agency for the project.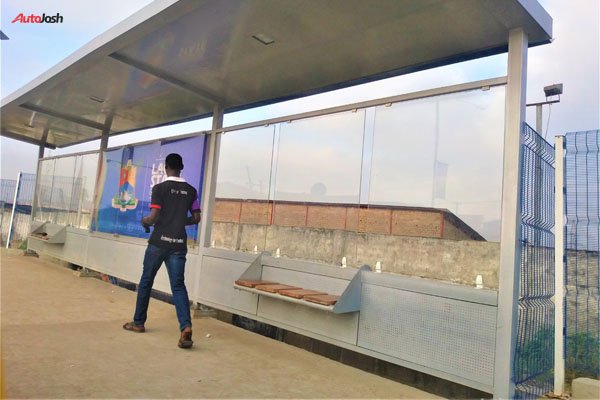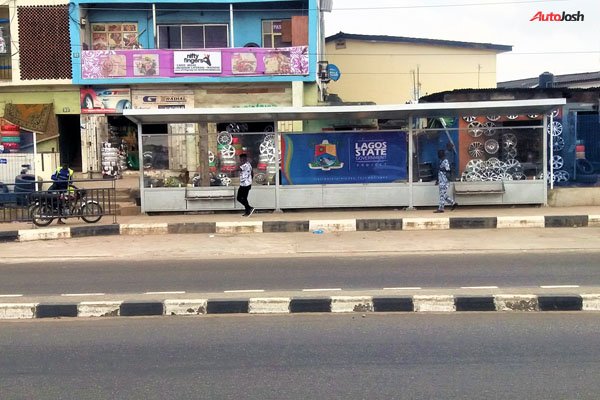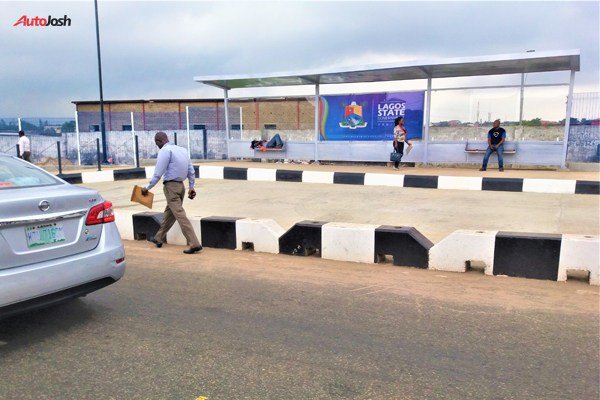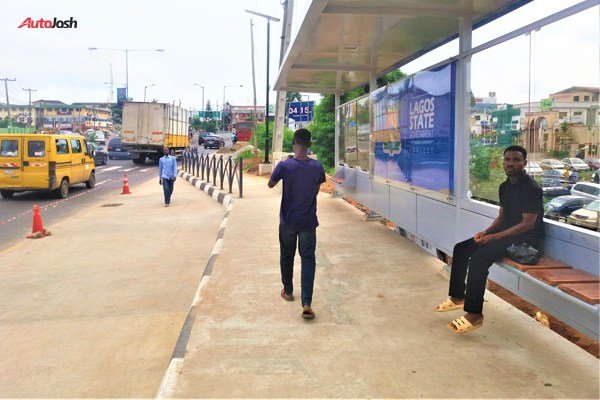 Previously constructed Bus stop shelters