American Entertainer, Nick Cannon, Gifts A Hardworking Teacher A Car For Xmas (PHOTOS)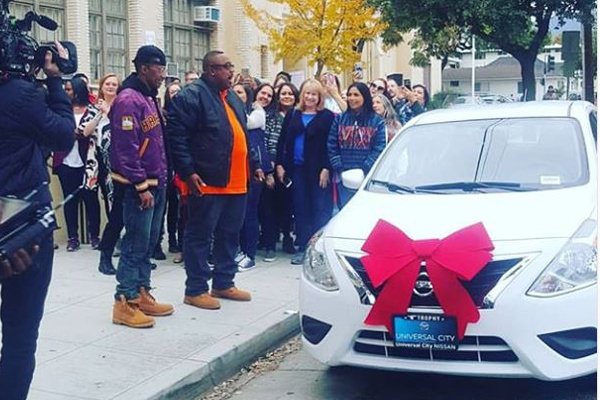 Christmas is, indeed, a day of giving and sharing love.
To give credence to that tradition, Nick Cannon, on Christmas day, surprised a hardworking teacher when he gifted him with  a brand new car.
Cannon announced his act of charity on Instagram, where he captioned the post thus:
Had to hook my guy up for the holidays!! @tysnow_ A hard working school teacher who has fallen on tough times 🙏🏾 Watch the whole video in the link above #NcredibleBlessings.
Nick Cannon is an American rapper, actor and comedian.