Buyer Absconds With Toyota Camry During Test Drive After Sending Fake Alert Of ₦6.2m To Car Dealer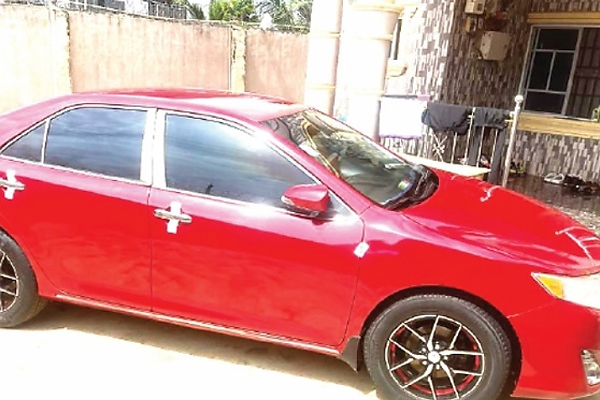 Buyer absconds with 2014 Toyota Camry during test drive after sending fake alert of ₦6.2 million to car dealer.
"I don't know what he used on me, but that was how I got out of the vehicle and he drove off," the car dealer said.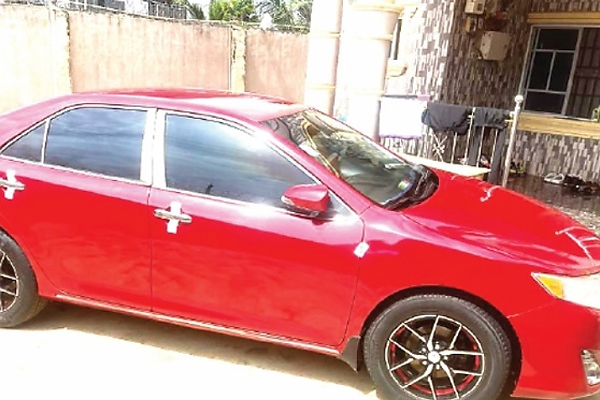 A customer has absconded with a red 2014 Toyota Camry sedan during a test drive after sending a car a fake alert of ₦6.2 million to a car dealer in the Ijebu Ode area of Ogun State.
According to the car dealer, Olatubosun Gafar, the customer, Segun Opeyemi, returned to his office for a test-drive a day after showing interest in buying a Toyota Camry 2014 model parked in the compound.
After the customer, Segun Opeyemi, claimed he had made payments and that a receipt has been sent to him on WhatsApp messenger, Gafar joined him in the car for the test-drive.
But things took a different turn when Gafar dropped from the car during test-drive after begging him he would be back in 10 minutes that he wants to show the car to his mother.
Gafar said :
"On Wednesday, around 4 pm at Ijebu Ode, beside Spicy Chicken, a man came into the office, saw a Spider Toyota Camry, a 2014 model and said he liked it and was interested in buying it.
"While he was checking the car, a friend I know called him and told him that they had found another car, that he should come to check it out and he collected my number and left.
"Thirty minutes later, he called me that he didn't like the car he went to see, and that he would come the next morning to buy my car.
"On Thursday morning, he came, tested the car and said he liked it. He told me he had transferred the agreed N6.2m to my account and he sent the receipt to me on WhatsApp. I called someone to come and do the change of ownership and number plate.
"While we were waiting for the man to come, he said he wanted to withdraw small cash that he would give to the boys at a First Bank branch close to us, I accepted but joined him in the car.
"Getting to the bank, the crowd was much and he said we should move forward and see if we would find any Point of Sale agents to withdraw from.
"Driving there, he called his mother and told her he had bought a car and that he was coming to meet her at the Sawmill, that he wanted her to be the first to enter the car.
"Immediately, someone called me from the office that the person to do the number plate was waiting for us, so I told him to turn around so we could go and get it done but he pleaded with me that his mum would be waiting in the road. That I should please let him go and meet her.
"He gave me the particulars of the car and N50,000 to go and give the boys and also pay for the number plate, that he would be back in 10 minutes. I don't know what he used on me, but that was how I got out of the vehicle and he drove off."
"I tried calling the number he gave to me after the bank confirmed that it was a fake alert that he showed me, but his number has not been going. It was registered with an Aboki name," he said.