6 Epic And Hilarious Car DIY Fails (Photos)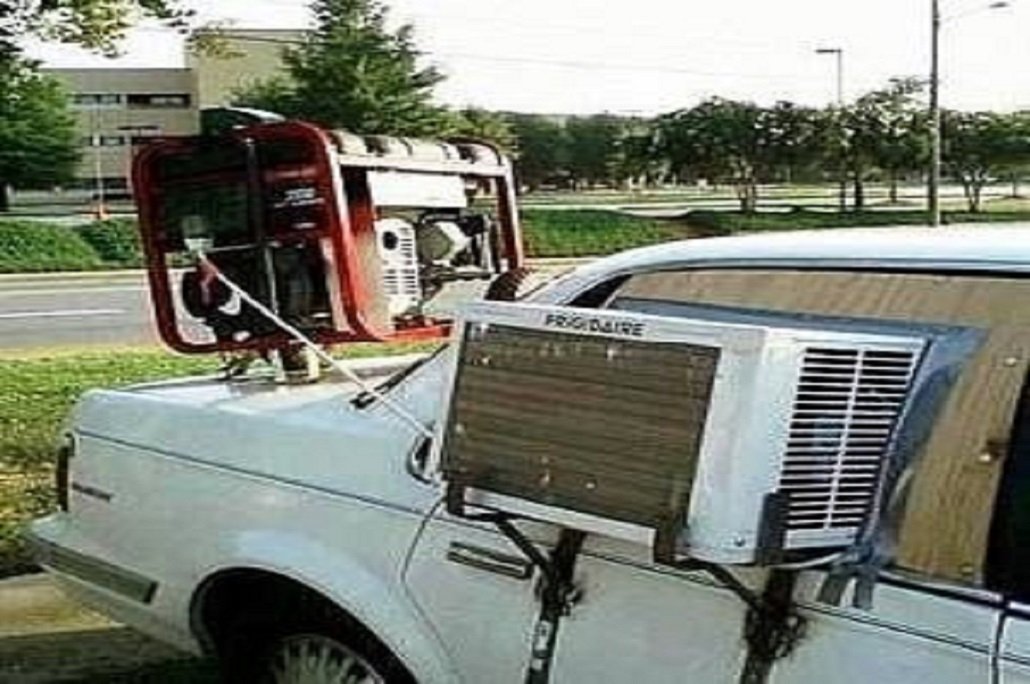 It's always good to know how to fix your own car, but you still have to know what you're doing or you just might have your ride looking like these car DIY fails:
1)
A car window unit A/C welded to the back door, powered by gen. So you will buy 20 litre fuel for your car and another 5 litres for the gen that will power the A/C..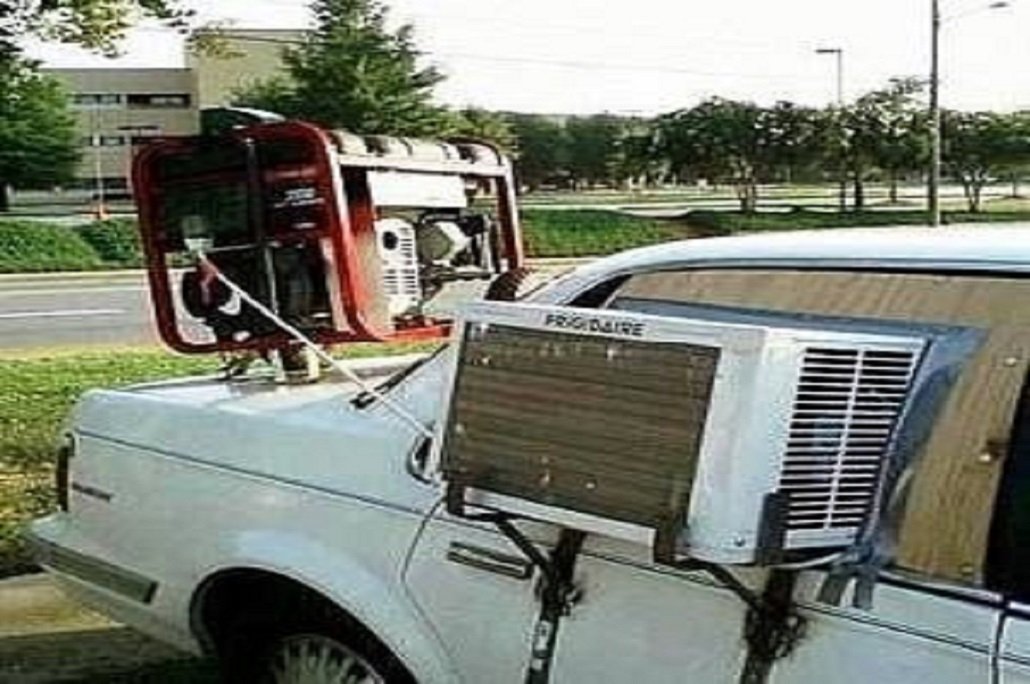 2)
Cardboards to the rescue when you can't afford a "pimp my ride" at Mill Harbour Autos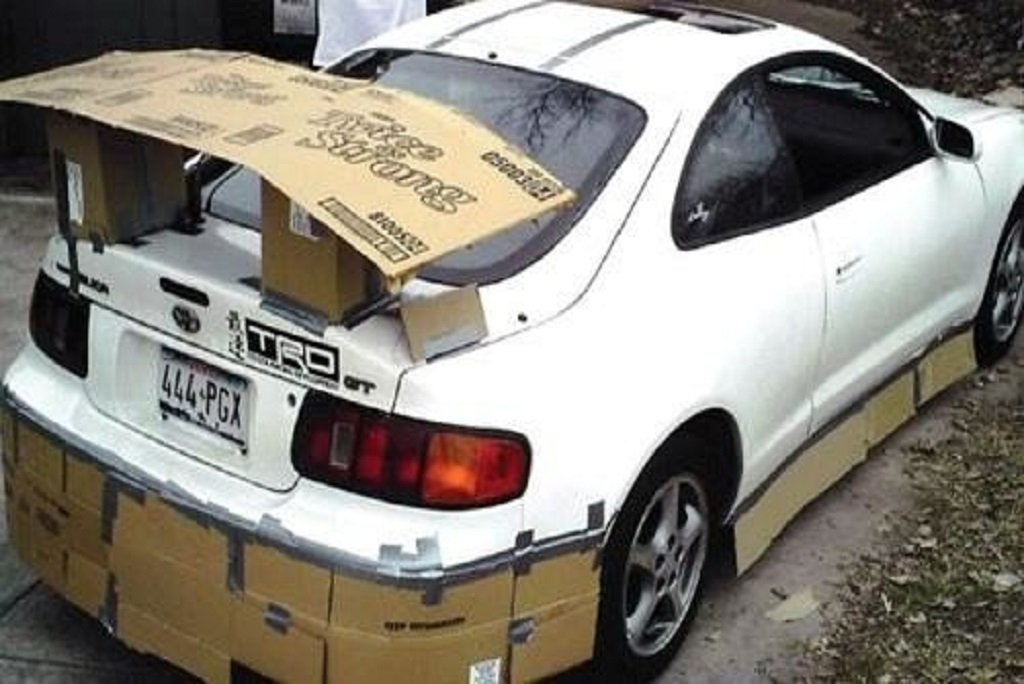 3)
Who can tell us what this guy did to his car?
4)
Who else sees that this car looks like Sergeant Major Zero in Terrahawks. Ziploc for headlights and drug container for turn signals!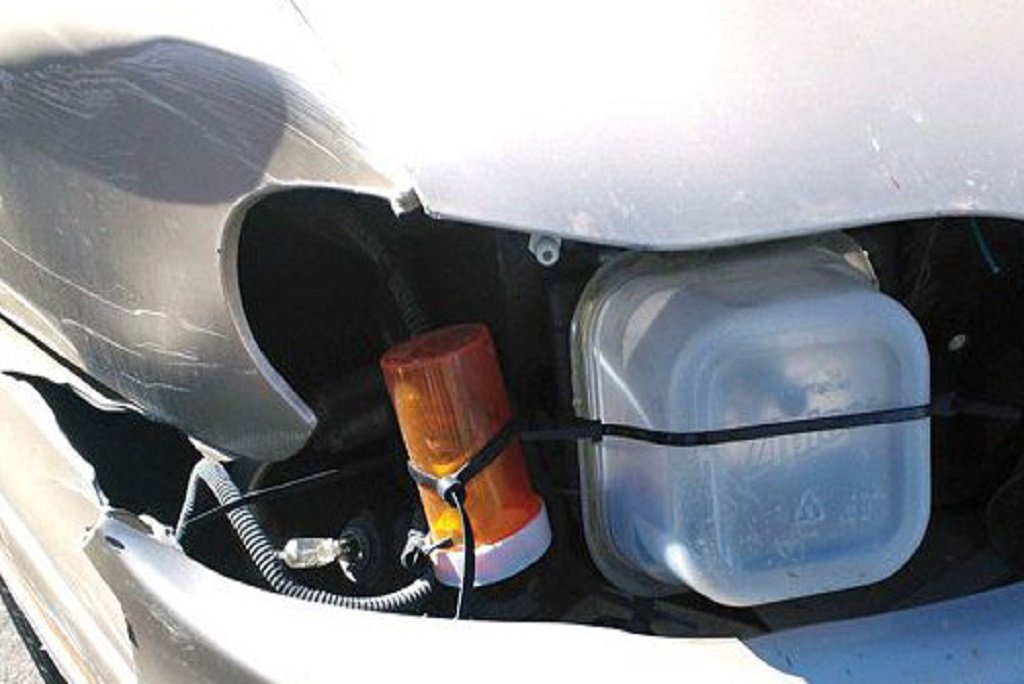 5)
Three and half wheel drive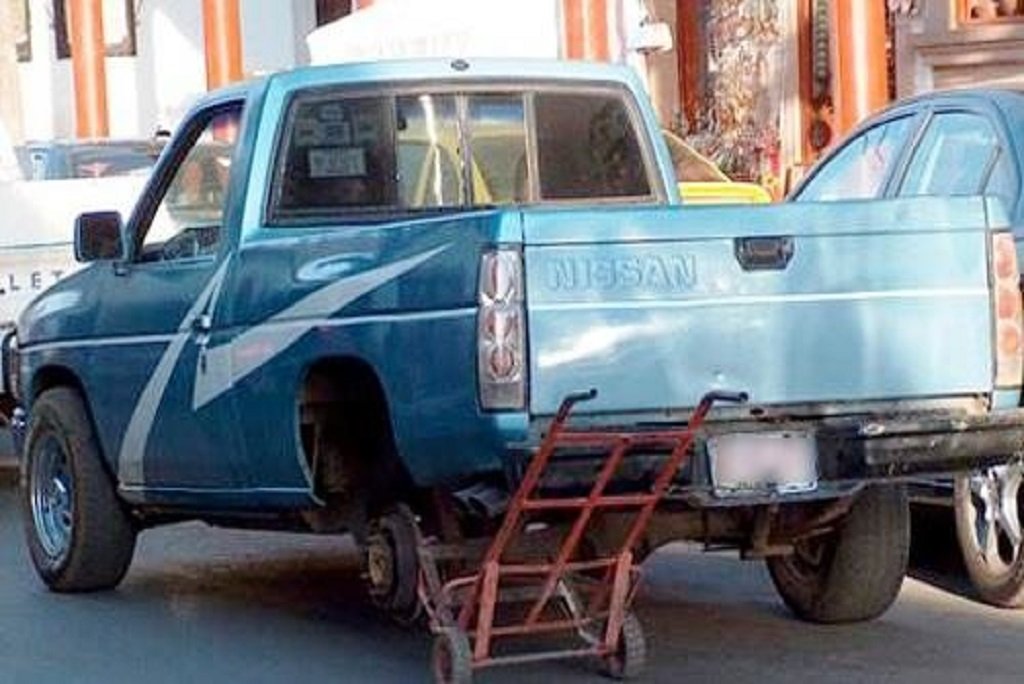 6)
Introducing, the world's best fully manual windscreen wiper.