Check Out The Mercedes-AMG GT R SpeedLegend Which Is Very Rare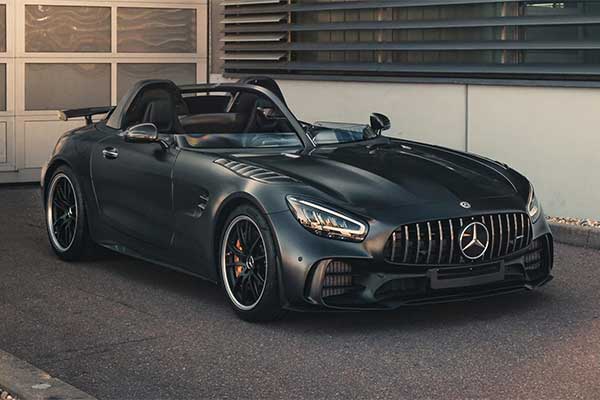 With speedsters becoming the niche for sportscars for the wealthy, Mercedes decided to enter the category and that birthed the GT R SpeedLegend, built by German car collector Roland A. Bussink and commissioned by HWA AG
Inspired by the SLR Stirling Moss and Mercedes-Benz's Formula 1 cars, the idea for an open-top AMG GT-R speedster originated about 1.5 years ago. While obviously not an official Mercedes-AMG product, the car at least enjoys the company's blessing given the close relationship between AMG and HWA AG.
The modifications to the body and its structure are huge. It was not just a job of removing the soft top and replacing the windshield, as the structural integrity of the entire vehicle depends on many different components. Of huge significance for both the aesthetics and the rigidity is the custom Y-shaped Speedbow which runs from the hood to the headrests and resembles the halo used on current F1 cars.
Compared to the regular Mercedes-AMG GT R Roadster, the Bussink GT R SpeedLegend is 200 pounds lighter. As standard, the AMG GT R Roadster's 4.0-liter twin-turbocharged V8 produces 577 hp and 516 lb-ft of torque. You can keep the powertrain stock, or HWA AG can uprate it to 850 hp. This makes it even more powerful than the Aston Martin V12 Speedster and McLaren Elva, which generate 700 hp and 803 hp respectively. Only 5 were made and they are all sold
If you're unfamiliar with HWA AG, the company was founded by Hans-Werner Aufrecht, one of the founders of AMG, and is also responsible for the insane 838-horsepower 6.0-litre naturally-aspirated V12 engine that powers the Pagani Huyara R.