1974 Porsche 911 RSR Owned By Drug Lord Pablo Escobar Is Up For Auction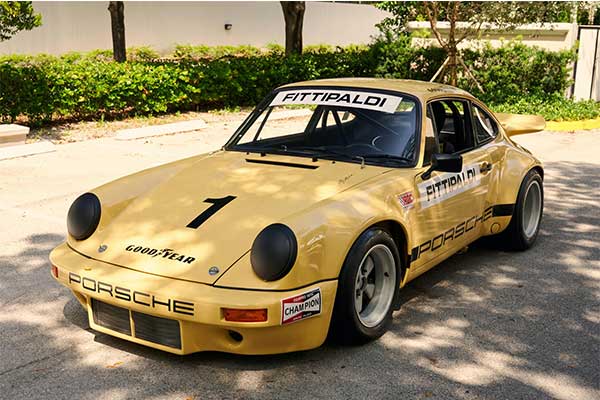 The rate at which Porsches are going up for auction is alarming especially older models with this particular 911 RSR owned by Colombia drug lord Pablo Escobar being the latest to be up for auction.
It has quite a history it initially competed in the 1974 International Race of Champions series (IROC) where it was raced by the two-time Indy winner and two-time F1 champion Emerson Fittipaldi. Soon after, the car was sold to Roger Penske before he sold it to privateer racers, John Tunstall and Charlie Kemp. And then Tunstall sold it to Pablo Escobar, the famous and feared drug kingpin. He took his new Porsche to Colombia where he raced it with 935 bodywork. The car ended up back in the US in the early '90s and converted back to its original bodywork.
All IROC 911 RSRs got a large rear spoiler, blacked-out headlight covers, and Fuchs alloys, with pastel paint colours (Sahara Beige in this case) and graphics prominently displaying the driver's name. Power is provided by the 911/75 3.0-litre flat-6, which drives the rear wheels through a 5-speed manual transmission.
There isn't any exterior body damage or rust, though there are a few minor scratches. Of special note is the interior's age-related light patina on a few trim pieces. Not surprisingly, it's won a few Concours awards over the years.
It's being auctioned online by Collecting Cars and bids of more than $800,000 has been put with prices expected to rise before the bidding closes tomorrow (Friday).