Toyota Tacozilla, A Tacoma Based Camper Van Built For The 2021 SEMA Show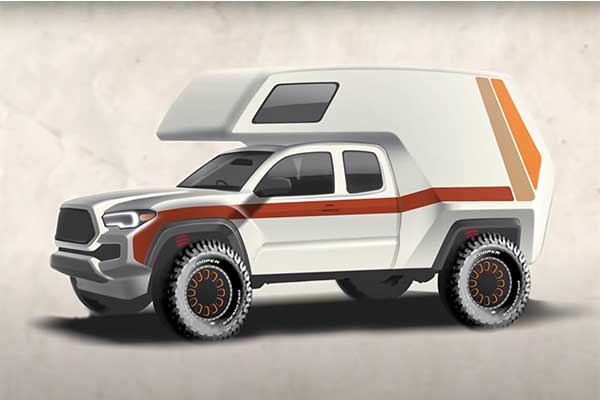 The 2021 SEMA (Specialty Equipment Marketing Association) is around the corner, November 2nd to be precise and many car manufacturers will showcase modified versions of their model lineup (selected models) with Toyota set to showcase a camper van based on the Tacoma called Tacozilla.
In the late '70s and early '80s, Toyota partnered up with a company called Chinook to build a special camper vehicle called the Toyota Chinook. Fast forward to 2021, and Toyota's marketing team thought it would be a good idea to recreate this camping legend. The motorhome sold like hotcakes back in the day, as it proved to be a performance monster: it was a pocket-friendly compact home on wheels that had great fuel efficiency. Even though the production of the Toyota-Chinooks ended decades ago, the popularity of the RVs has increased over the years
The project is under development in Toyota's headquarters in Plano, Texas. Team manager Marty Schwerter said that the biggest challenge will be to source the right parts in order to fit in this "micro house" since the space is quite limited.
And while the originals (there were several variants produced over the years) typically had a long rear overhang, Toyota's new design minimizes the departure angle so the Tacozilla can go off-road. Some retro brown and orange stripes round out the old school look.
While the build is still in the conceptual stage the Tacozilla is bound to feature some cool stuff in its living space. There's a sleeper for two, plus plans revealed that there will be a dining table, a small kitchen, and even a toilet.