Can't Afford The Audi R8? This Replica Based On A Toyota Is Just Fine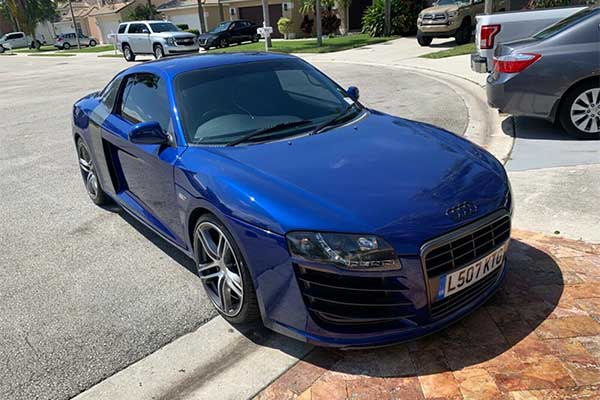 Audi R8 is the German brand's first supercar and despite being based on a Lamborghini Huracan has a cult following it. Although slighter cheaper than the Huracan, it's still quite pricey and that is when this replica steps in.
The replica is actually a 1993 Toyota MR2 and it's been listed for sale on eBay for $25,000 but attracted the highest bid of $10,000. This may be due to the fact that its right-hand drive since it was imported from the UK to the United States.
While the MR2 is, like the Audi, mid-engined, the proportions of this replica are still significantly different than a genuine R8. Additionally, the front and rear fascias don't do a particularly good job of mimicking the shape and design of the R8, although the original owner did go to the trouble of fitting a familiar Audi grille, four-ringed badge, and large air intakes.
On the side, you can see that the R8 inspiration still continues as the replica comes with distinctive vertical panels that are a signature feature of the German supercar. The rear is not left as it is fitted with Audi TT taillights, R8 V10 badges, and dual tailpipes.
The owner of this replica also went as far as improving the interior as it has full leather installed up to the gear lever and it also has a portrait-oriented infotainment screen.
Unlike the R8 that is powered by either a V8 or V10, this replica is using a 1.8-litre inline-4 engine that produces 138hp mated to a 5-speed manual.