Toyota Showcases One-off GR Supra Open Top At SEMA Show (Photos)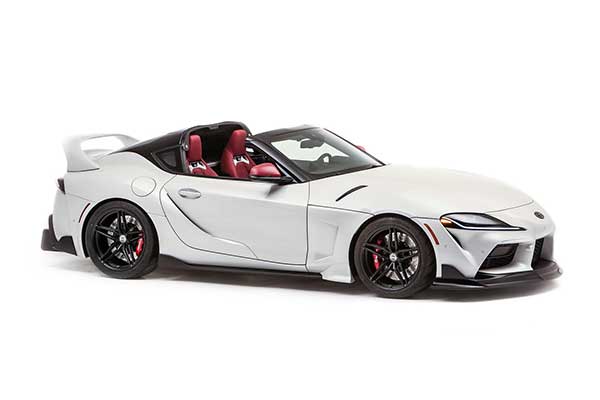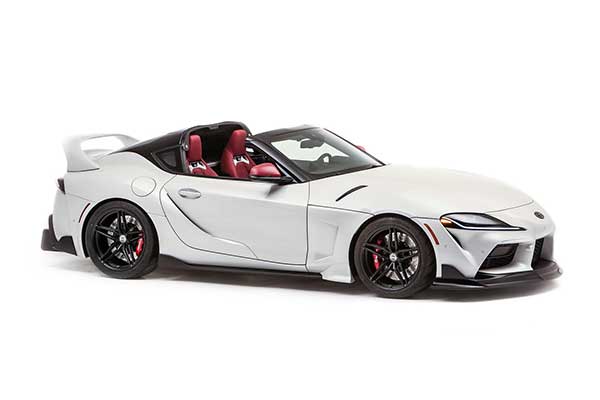 Back in the day, the Toyota Supra was available in a Targa top and the latest model was lacking this variant. Now that has changed as at the just concluded SEMA event, Toyota showcased a one-off GR Supra open-top model. The model which is called GR Supra Sport Top features custom visuals and performance upgrades. The designs pay homage to the Supra of the 90s which was an iconic model.
In a statement, the Group Vice President – Toyota Marketing Ed Laukes said. "I asked the guys at our Motorsports Garage if we could take the Heritage Edition to the next level and make a Supra with that removable roof everyone remembers from the MKIV?'". Under the hood lies the familiar 3.0-litre turbocharged inline-six-cylinder though there's an upgraded exhaust and brakes. Other changes include a re-worked rear diffuser, new exhaust setup featuring dual pipes in the centre. In addition, there's an MK IV-inspired basket handle wing, round taillights and the Absolute Zero white exterior paint.
"Toyota really wanted to have a companion to the Heritage Edition. But, this was no easy build, and we put a lot of thought into cutting the roof and removing a significant part of the car's structure," said lead builder Marty Schwerter. "It was way more complicated than we originally thought. Removing the top was extremely tough and required some innovative work to retain the GR Supra's rigidity. I love how it came out, and I hope others love it, too."