The 3rd Edition Of The Ondo Auto Rally In Pictures (PHOTOS)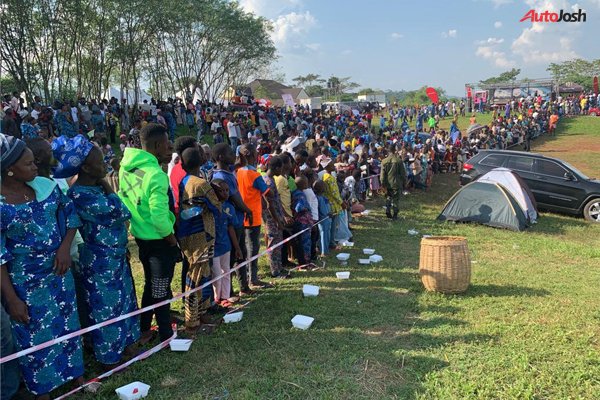 The Ondo Auto Rally is one of the most anticipated events in the Nigerian automotive calendar.
The third edition of the event held over the weekend. The event threw up a lot of excitement and left attendees with pleasant memories.
This year's edition witnessed an unprecedented turn out of auto-enthusiasts. The event offers car enthusiasts the opportunity to unending fun and auto exhibitions.
As in previous editions, the event featured Car races, Off-Road Rally, Circuit Road Race, Bike Race, auto stunts performances, etc.
The opening day featured light motorsports activities and socials and a guided tour of Idanre Hill. The Idanre Hills Climbing was essential to afford the visitors a taste of the beautiful heritage site. The second days had several on-road and off-road races.
The Ondo Auto Rally has become one of the major tourist attractions for Ondo State. The event also offers businesses with the platform to showcase their products and services. It also provides the platform to unite auto-enthusiast and corporate players in the Nigerian automobile sector.
The 2019 edition of the event took place simultaneously with the commissioning of the 6-km road network in Ilara-Mokin by the Minister for Works and Housing, Babatunde Fashola.
The Ondo Auto Rally is promoted by Work and Play Events.