Checkout The Scene Of A Car Crash On Benin-Lagos Expressway (PHOTOS)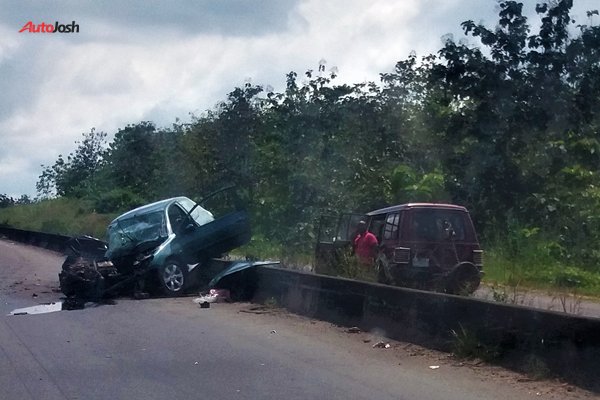 This auto-crash occurred in the earlier hours of yesterday, Sunday.
It happened on the Benin-Lagos expressway, somewhere around the Ore axis.
According to an eye witness account, the car somersaulted several times before it was halted by the road divider.
It was reported that the occupants were rushed to the hospital in very critical conditions.
See photos below.