See The Customized Plate Number On Regina Daniels' Newly Acquired Mercedes Benz SUV (Photos)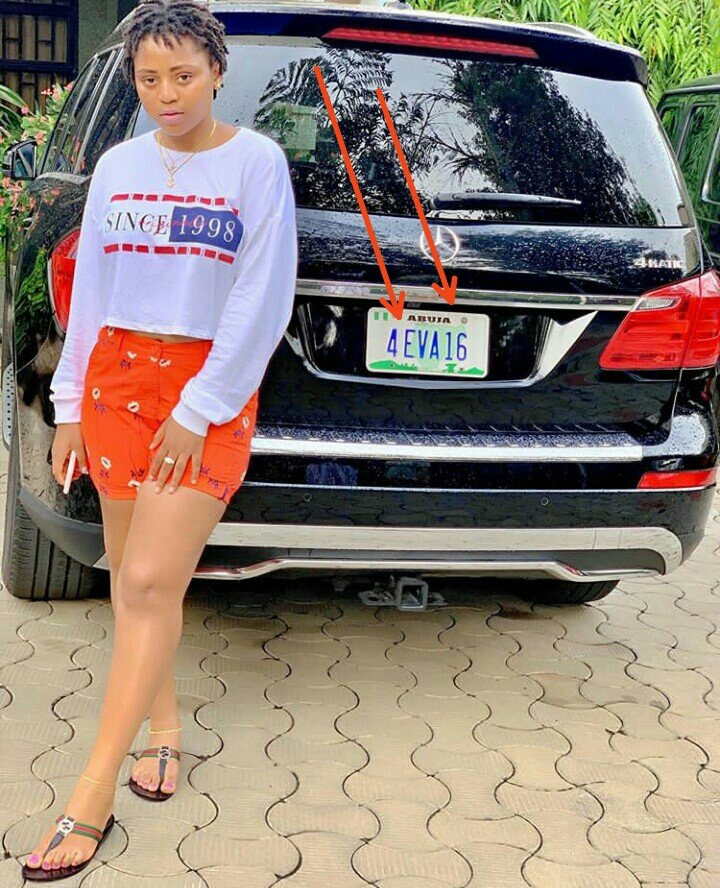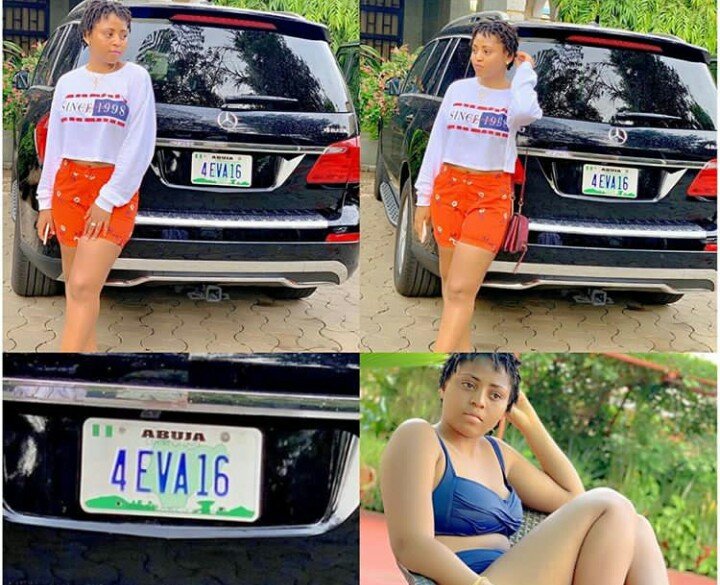 Just yesterday, teenage actress Regina Daniels, added a Mercedes Benz Gl450 SUV to her fleet of cars. The news of this her latest acquisition shook the internet as usual.
She now has like four cars under her name in a space of four months. These cars include Mercedes Benz C300, Ml350, Gwagon Brabus and now, this.
She's obviously  a lover of Mercedes Benz cars.
After acquisition of the Mercedes GL450, she has gone to register the car with a customized plate number that reads "4 EVA 16".
If you decipher that, you'll realize it's means "Forever 16."
A lot of Nigerians have been talking about her age; that she has been sixteen for long and that it's not her real age.
This could be her way of saying she doesn't give a damn about what people are saying.
See more photos below;