Donald Trump Changed His Mind 10 Mins Before Planned Attack On Iran After A ₦79bn US Spy Drone Was Shot Down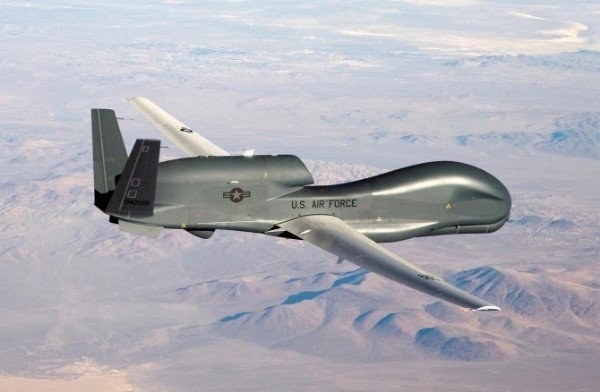 US President approved military strikes against Iran in retaliation for shooting down a US surveillance drone, but pulled back from launching them on Thursday night after a day of escalating tensions.
US President Donald Trump said Iran made a "big mistake," and later added that it was a "new wrinkle" for Iran and the U.S.
In one of his tweets, Trump said that he changed his mind 10 minutes before a planned attack on Iran: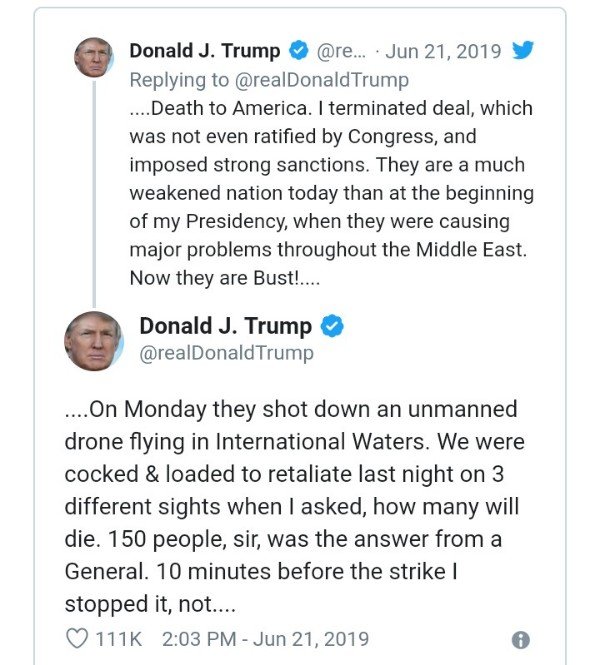 General Hossein Salami, the commander of Iran's Revolutionary Guard, said the downing of the RQ-4 Global Hawk drone, which he said was in Iranian airspace, was "a clear message" to the US, adding that Iran does "not have any intention for war with any country, but we are ready for war."
But the United States military officials countered that the aircraft had been traveling in international airspace and called the incident an "unprovoked attack."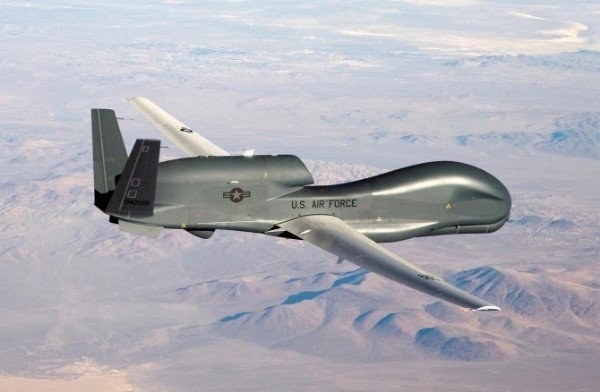 The downing of the drone is coming days after US said that Iran  attacked Japanese and Norwegian flagged tankers near the strategic Strait of Hormuz, the vital waterway for much of the world's oil.
Iranian officials also rejected US claims that Tehran was behind the the two tanker blasts.
Unlike the missile-launching MQ-1 Predator and MQ-9 Reaper drones that are used to conduct airstrikes, the downed Global Hawk drone, which cost United States about $220m (or ₦79 billion), are unarmed are used only to collect information.