65 Countries That Drive On The Left Side Of The Road. 1 Country Will Shock You.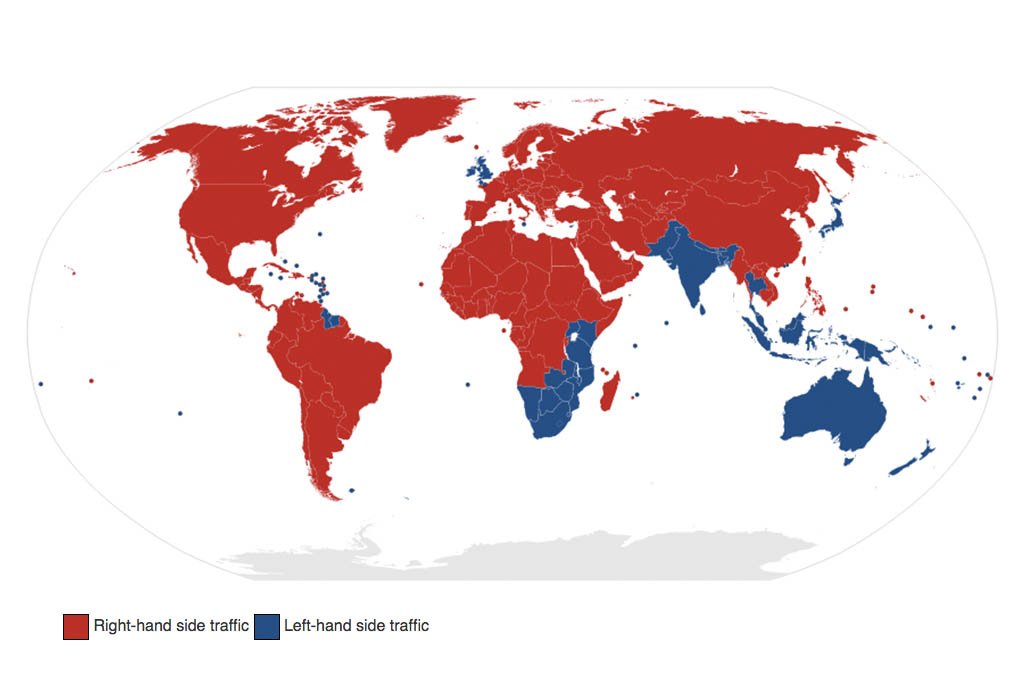 Have you been thinking it's only The United Kingdom and a few other countries that drive on the left side? Those few other countries are definitely not less than 65. So, don't go crossing anyhow when visiting these countries.. 
Watch out for British Virgin Islands… it will shock you.
AFRICA
Botswana
Kenya
Lesotho
Malawi
Mauritius
Mozambique
Namibia
South Africa
Swaziland
Tanzania
Uganda
Zambia
Zimbabwe
ASIA
Bangladesh
Bhutan
Brunei
East Timor
Hong Kong
Indonesia
India
Japan
Macau
Malaysia
Nepal
Pakistan
Singapore
Sri Lanka
Thailand
AUSTRALIA/OCEANIA
Australia
Cook Islands
Fiji
Kiribati
Nauru
New Zealand
Niue
Papua New Guinea
Solomon Islands
Samoa
Tonga
Tuvalu
CARIBBEAN
Anguilla
Antigua and Barbuda
Bahamas
Barbados
Bermuda
British Virgin Islands: Right hand drive cars always drive on the left side of the road. But in BVI, they drive left hand drive cars on the left side of the road..  How do they even overtake? The reason for this is.. they follow UK rules (driving on the left side) and they drive USA cars (left hand drive). I am sure this will also apply to some other Caribbean countries.
Cayman Islands
Dominica
Grenada
Jamaica
Montserrat
Saint Kitts and Nevis
Saint Lucia
Saint Vincent and the Grenadines
Trinidad and Tobago
Turks and Caicos Island
U.S. Virgin Islands
EUROPE
Cyprus
Ireland
Malta
United Kingdom
SOUTH AMERICA
Guyana
Suriname
OTHERS
Maldives
Seychelles
Like and share.