Electric BMW i5 Undergoes Final Testing Before Its World Premiere In October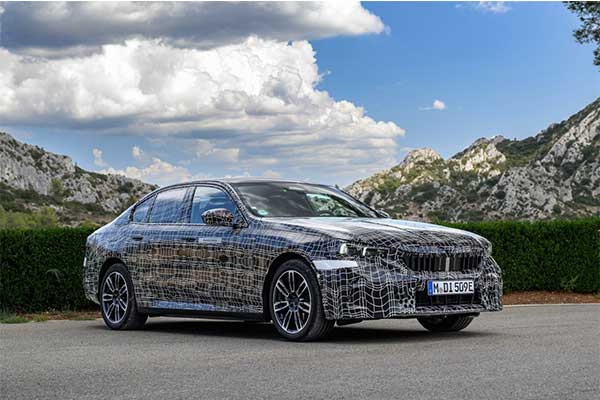 BMW is preparing the ground for the launch of a truly groundbreaking vehicle. The company just shared an update on the i5 and revealed a little secret to go with it.
The i5 is currently undergoing the final stages of suspension tuning at the Miramas testing grounds in France. This actually is the most boring part of vehicle testing – it involves countless hours of driving over the same track and adjusting the suspension setup. Then the results are recorded, and compared until an ideal setup is found.
The result is the highly specific handling characteristics of the BMW 5-series. Comfortable yet sporty and composed. The i5 significantly differs from its gas and diesel-powered siblings and needs a setup tailored to its different weight and balance.
At the same time, BMW is testing its latest Vertical Dynamic Management that adjusts the suspension as required by the driver. The Highway Assistant is constantly being tested in as many scenarios as possible to ensure it is ready for the customers.
The BMW i5 is nearing the end of its year-long testing regime. It went to the Arctic for its winter testing, it went to the desert and all the systems were put through the most extreme conditions they could possibly ever face.
In a world first, the i5 with its Driving Assistant Professional engaged, will scan the left lane in preparation for an overtaking maneuver – so far nothing exciting. Then it will wait for the driver to confirm the maneuver by glancing into the side mirror – and it will proceed as long as the speed does not exceed 85mph or 130km/h.
The i5 goes into production this coming July and the company is planning a global launch in October. The i5 M60 xDrive will be the top of the crop and the i5 eDrive 40 will be the entry trim, at least at launch.