Gov Udom Emmanuel To Unveil First Made In Akwa Ibom State Boat On 23rd Jan. 2021 (PHOTOS)
Governor Udom Gabriel Emmanuel is set to unveil the first made in Akwa Ibom state boat on 23rd January 2021.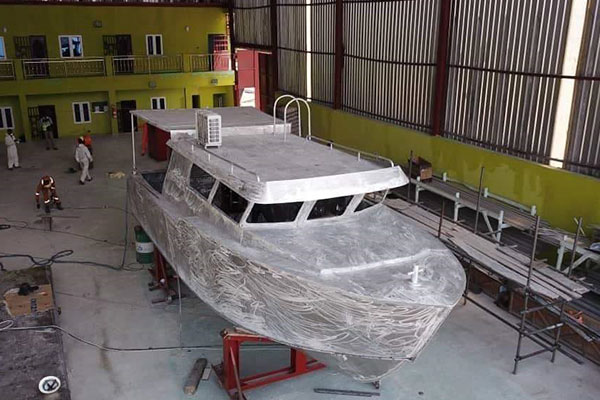 Akwa Ibom based Norfin Offshore Shipyard is set to launch its first Nigerian produced vessel on the January 23, 2021. His Excellency, Mr Udom Emmanuel will be on ground to flag it open and further open the vista to more opportunities for the teaming youths of the state.
Norfin Offshore Shipyard, one of several industries that are about to spring up in the 50,000 hectares Liberty Free Trade Zone, will open up sustainable business opportunities in Akwa Ibom.
The yard is the first ship manufacturing yard in Oruk Anam. It has the capacity to produce security vessels, cargo ships, ferries and barges.
The chairman of ship manufacturing factory, Charles Udonwa, an Akwa Ibom born ship merchant, has assured that in the next three years, the factory which is currently engaging 85, will have well over 3,000 young people in its workforce.
Members of Government House Media Team, including the Governor's Special Assistant on Media (Research and Documentation), Mr. Essien Ndueso, visited the Shipyard to assess the progress of work at the factory.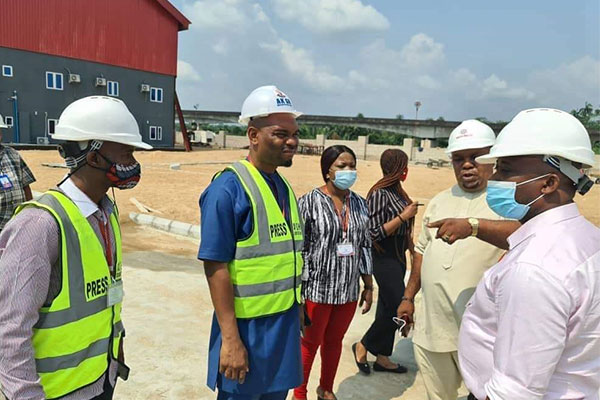 Conducting the team round the facility, the Chairman and CEO of the company, Engr. Udonwa explained that finishing touches were being put to the vessel by the technical unit of the company. He assured that by next week, the vessel would wear a new look in readiness for its launch into the sea.
Also in the team were the Special Assistant to the Governor on ICT, Engr. Solomon Eyo and the Special Assistant on Project Monitoring to the Governor, Mrs. Josephine Bassey as well as members of the Research and Documentation Team.