Floyd Mayweather Rides Around In His Matching Custom Rolls-Royce Cullinan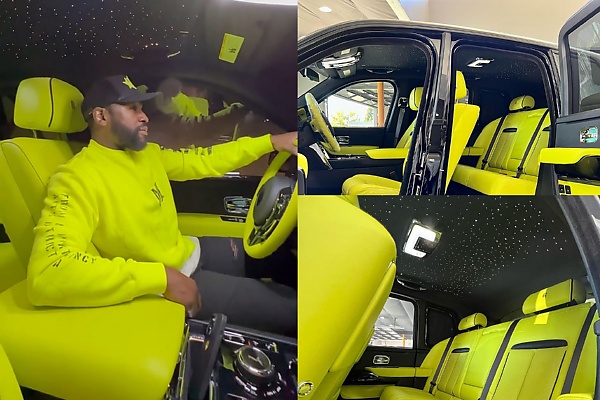 Boxing legend Floyd Mayweather rides around in his matching custom Rolls-Royce Cullinan luxury SUV.
Customized by Champion Motoring dealership, the interior is finished in lime green – a color that matches "Money Man's" outfit.
Mayweather's LA Mansion already houses all-back luxury cars while an all-white exotic vehicles sits in his mansion in Miami.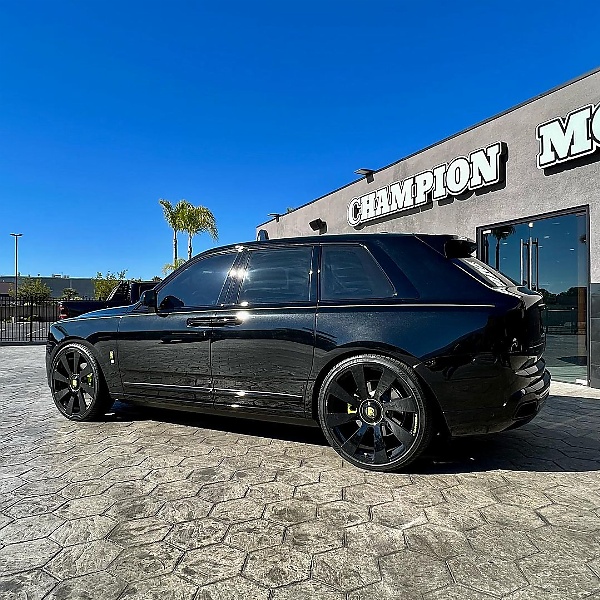 A custom high-riding Rolls-Royce Cullinan SUV, by Champion Motoring dealership in California, has become the latest toy to join Floyd Mayweather's luxury car collection.
The 45 year old boxing legend this week posted a video of himself driving the Cullinan – his second Rolls-Royce of SUV – which has a completely customized interior that matches "Money Man's" outfit.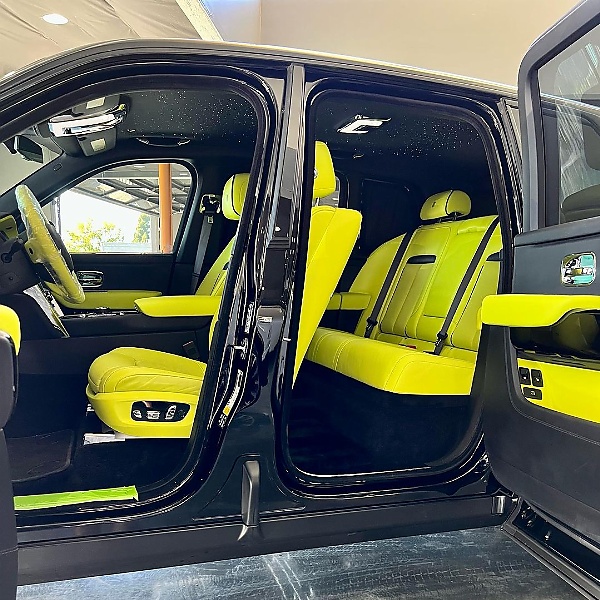 Decked in Rolls-Royce's signatory starry night sky roof liner, Mayweather's black Cullinan SUV comes with a steering wheel and leather seats that are finished in a lime green color.
Cullinan already features a huge 21-square-inch head-up display, 5 USB ports, wifi hotspot, wireless phone charging, 360 degrees 3D camera and a touch-sensitive main interface screen.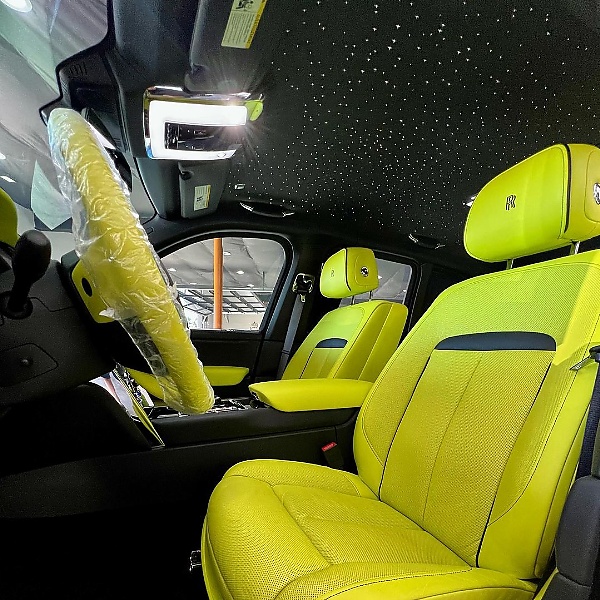 The 635-horsepower all-terrain high-bodied Cullinan is powered by a 6.75-litre twin-turbo V12 Engine. It has a limited top speed of 155-mph and will accelerate from 0 to 62mph in 5 seconds.
Floyd Mayweather is never shy to flaunt his insane custom supercars that he claims are now over 100 in his garage across America. His LA Mansion houses his all-back luxury cars while a collection of all-white exotic vehicles are parked at his mansion in Miami, USA.