Forgiato Wheels Displayed Its New 22-inch Orologio Rims On A Burnt-Out Mercedes-Maybach S-Class At SEMA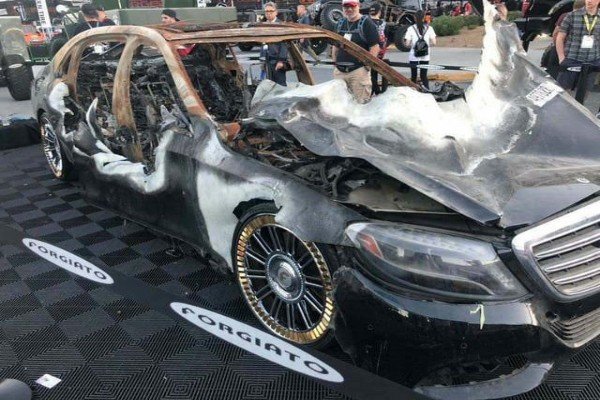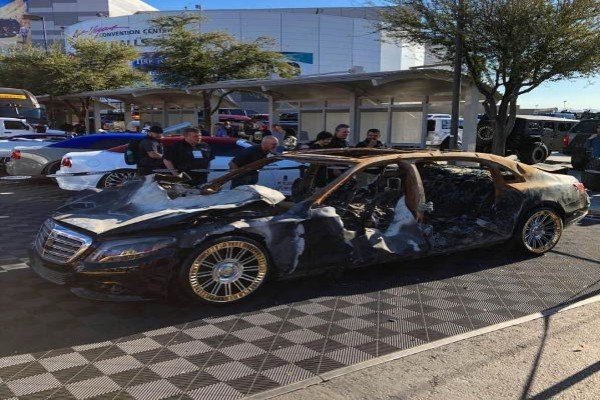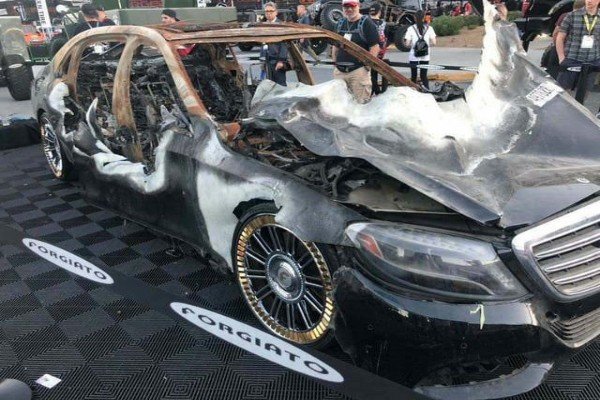 Forgiato's stand at the SEMA show
Custom wheel manufacturer Forgiato got the attention it craved for at the ongoing SEMA show by showcasing its brand new 22-inch Orologio rims on a burnt Mercedes-Maybach S-Class.
Yes, the Mercedes-Maybach S-Class was bought at an auction and the only modification made to it was the 22-inch "Orologio" alloy wheels that the wrecked Maybach sits on.
See 8 Of The Most Luxurious Cars In The World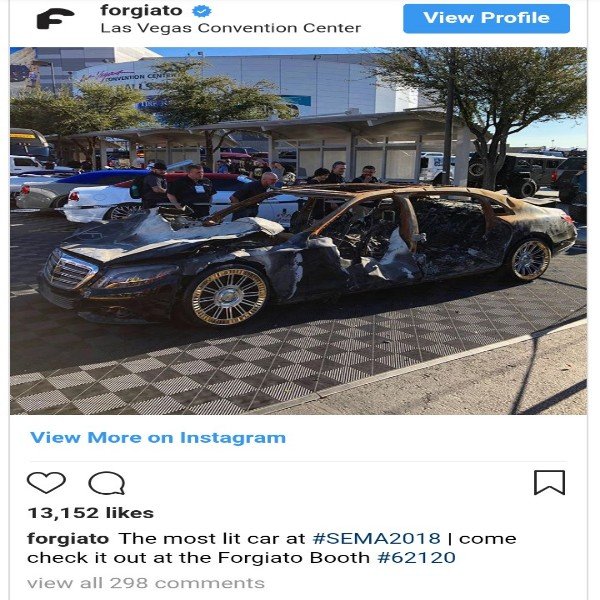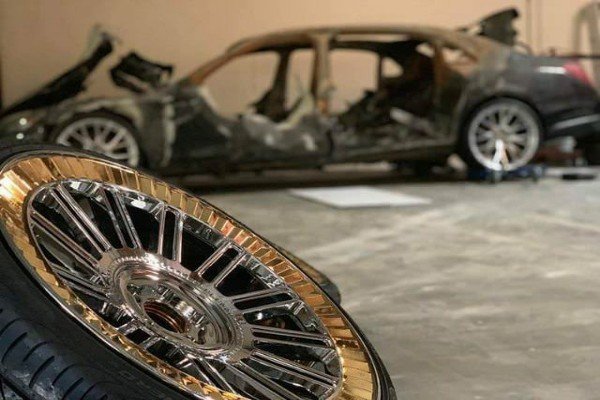 Forgiato's idea is to allow its new wheels stand out and the best way to do this is not by allowing the likes of "Show Stealing" Rolls-Royce Cullinan ,Bentley Mulsanne or Bugatti Chiron to sit on the new rim.
The ongoing Specialty Equipment Market Association show popularly known as SEMA is an avenue for automotive aftermarket industries to display their new products.
What do you think?