FRSC Arrest Car With 3 Tyres, Cargo Services Begins On Apapa-Ibadan Rail, Blue Rail Certified Safe, LAMATA Uses Yoruba To Announce Train Services
FRSC arrest car with 3 tyres, cargo services begins on Apapa-Ibadan rail, FG certifies Blue Rail safe, LAMATA begins use of yoruba to announce train services, news in the past week.
Decongestion Of Apapa Port Begins As FG Launches Cargo Services On Apapa-Ibadan Rail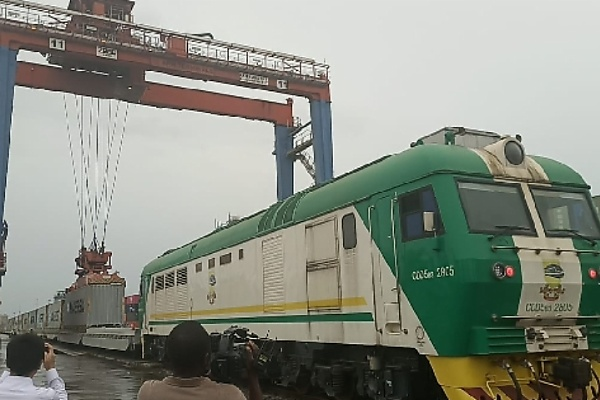 Minister of Transportation, Senator Saidu Alkali, on Tuesday flag off the first cargo movement on the Lagos-Ibadan rail corridor, nearly two years after the former President Muhammadu Buhari inaugurated the project.
Facilitated by Buen Logistics at the APMT in Apapa, three coaches, consisting of 30 wagons, took off along the 157-kilometers rail corridor to Moniya in Ibadan, which is the terminal point of the Lagos-Ibadan rail.
The Nigerian Railway Corporation (NRC) plans to begin with three coaches per day. This initiative aims to alleviate congestion at the Apapa port, which handles a significant portion of Nigeria's exports and imports in the First Quarter (Q1) of 2022 (92.28% of exports and 60.77% of imports).
LAMATA Begins The Use Of Yoruba Language For Announcements Of Train Services
The Lagos Metropolitan Area Transport Authority (LAMATA) has began the use of yoruba language together with English language for announcements and instructions in its train services.
Jubril Gawat, Senior Special Assistant on News Media to Governor Babajide Sanwo-Olu, made this known in a tweet on Wednesday September 13th.
"Today at the Marina Train Station, Officers at the Station have continued announcements in Yoruba together with English language."
Built To Last 100 Years : FG Certifies 'Lagos Blue Rail Infrastructure' Safe For Passenger Operations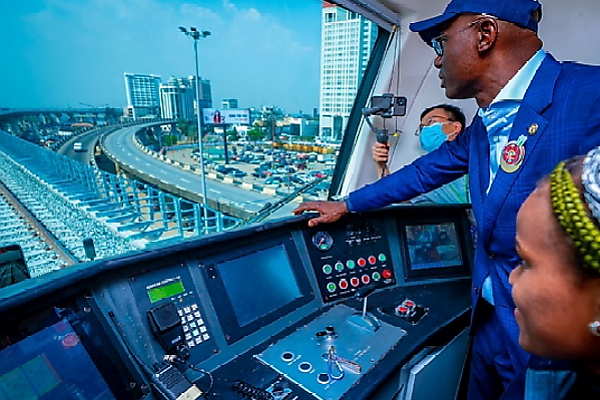 The Lagos State Government says that the Federal Government has certified as safe the infrastructure of the Lagos Rail Mass Transit (LRMT) for passenger operations.
The certification follows a painstaking audit of the rail infrastructure by the Government Inspector of Railways from the Federal Ministry of Transportation.
In a statement, the Managing Director of LAMATA), stated that the "rail infrastructure are built to last many generations. We have ensured that the infrastructure built will last more than 100 years."
FRSC Arrest Toyota Camry Moving With 3 Tyres, Driver Charged To Court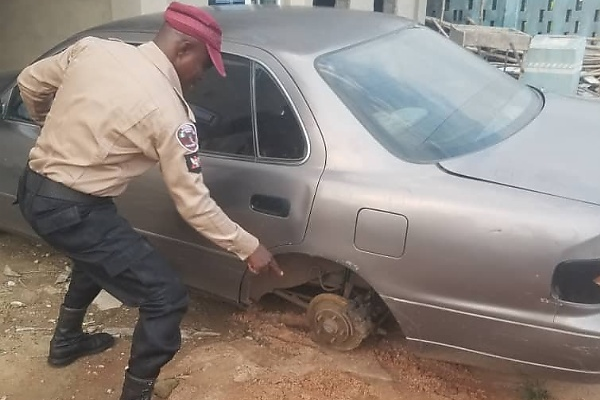 The operatives of Federal Road Safety Corps (FRSC), Ogun Command, has intercepted a Toyota Camry sedan moving with only 3 tyres along Abeokuta – Sagamu Expressway on Monday 4 Sept. 2023.
The arrest of the Toyota Camry sedan, with registration number FFF 522 TK, was in line with Corps Marshal, Dauda Ali Biu's directive on total clampdown on rickety vehicles on the Nigerian roads.
A statement signed by the spokesperson for Ogun State Sector Command, Florence Okpe on September 13, said that the driver has been charged to Court for driving mechanical deficiency vehicle.