GMC Hummer's Taillights Cost A Whopping $6000 A Pair Excluding Labor Charges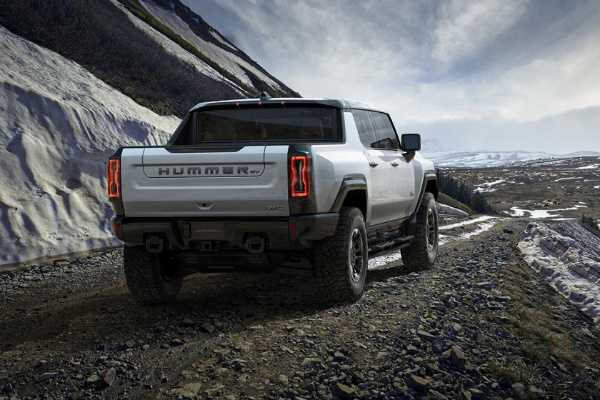 Anyone considering purchasing the latest GMC Hummer should be wary of its lights especially its taillights as they are very expensive. Each pair cost an average of $6000 without tax depending on which region you are based in the US (some are nearing the $7000 mark).
GM gave a reason why this is so stating that each taillight in the Hummer EV has small microcontrollers installed within them. These chips control unique lighting functions in their respective lights, like the animations in the headlamps. Earlier this year, GM recalled 10 examples of the Hummer EV because of a software defect that specifically affected the tail lights. Despite being a software defect, GM actually replaced the lamp assemblies entirely and acknowledged that the affected software was embedded in the taillight's microcontrollers.
The 9640-pound behemoth of a truck may tower over everything short of an 18-wheeler, but should you find yourself in need of replacing a taillight, or worse two, that gets pricey. Some examples have gone for double or triple that price in online auctions. And while the lights certainly look cool, they are far from the most outlandish on the market, so their design doesn't seem to justify the cost.
GMC has already had to issue one recall regarding the Hummers taillights. While that recall only included ten vehicles, other recent GM products like the Yukon are well known for LED tail light failure.