Honda Goes Full Electric In China, Set To Introduce 5 New Cars From 2022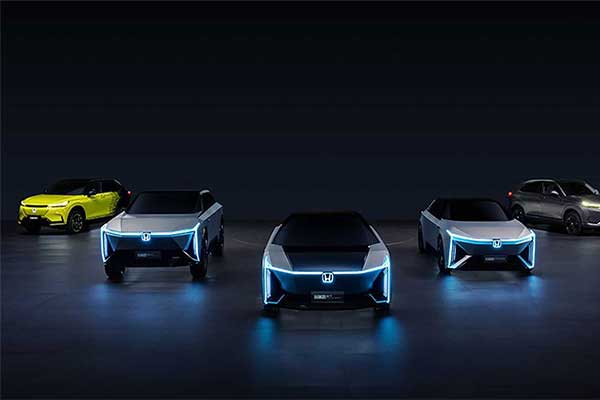 It is common knowledge that China is the world's largest market for electric vehicles and Honda has decided to go full electric in that region. To set the ball rolling Honda will introduce 5 EVs in the country within the next five years.
These vehicles will fall under a new series called e:N. Yes, little e, big N. According to Honda, e:N "represents Honda's desire to energize people who are trying to do things based on their own initiative in this era of electrification."
The e:NS1 and e:NP1 will be the first e:N Series models to arrive in China in spring 2022. The Dongfeng Honda and GAC Honda joint ventures will produce them, respectively. Both vehicles are crossovers but with slightly different styling.
Regardless, the e:N Series embraces the motto of "Dynamic, Intelligence and Beauty." The vehicles will ride on a dedicated e:N architecture and feature a unique design philosophy. Honda didn't say much about the platform but noted there will be three different versions of the architecture that allow for front-wheel drive, rear-wheel drive and all-wheel-drive configurations.
Honda hasn't said anything about the motors or battery packs for the e:N concepts, or for the production vehicles for that matter. Honda is building factories with Dongfeng and GAC that will produce e:N models starting in 2024, and the production versions of the concepts will probably be built there. There's a chance some of these e:N models will be sold globally