Honda Integra Returns In The Guise Of A Sportier Civic For China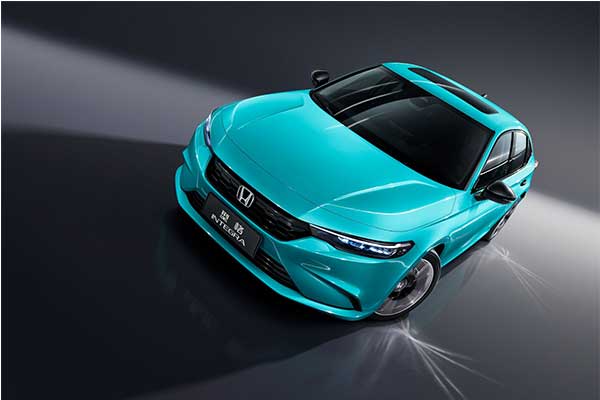 Honda had introduced the new generation Civic sedan earlier this year. While the previous generation model had an aggressive design, the new-gen model has a more conservative design. The Japanese automaker has now introduced a new sedan that is bolder and finished in vibrant colours for the Chinese market called Integra.
The Chinese-market Integra will be manufactured by Guangqi Honda in Guangzhou, unlike the Civic which is produced by Dongfeng Honda in Wuhan. The two models are sharing the same underpinnings, interior, and a large portion of the exterior including the profile and the greenhouse.
At the front, China's Integra sports slimmer adaptive matrix LED headlights that merge into a larger honeycomb grille. The changes continue at the back, where Honda has fitted L-shaped LED taillights, a subtle trunk lid spoiler, dual exhaust tips, and a faux diffuser. These subtle tweaks make the Integra look sleeker than its Civic Sedan sibling.
New Fresh Emerald Blue and Fiery Yellow exterior colours further distinguish it from the standard Civic Sedan and there are also new wheel designs up to 18 inches in size. Measuring 184.6 inches long, the Integra is slightly longer than the Civic Sedan, which is 184 inches.
The engines are also a mystery for now, although the "240 Turbo" badge on the trunk lid indicates the car has 240 Nm (177 lb-ft), which is exactly what the 1.5-litre four-cylinder engine develops in the Civic where it sends 180 hp to the front wheels via a CVT. The CN-spec Integra gets a six-speed manual, much like the Civic Hatchback.