Honda Set To Build A Hydrogen Powered CR-V In The US From 2024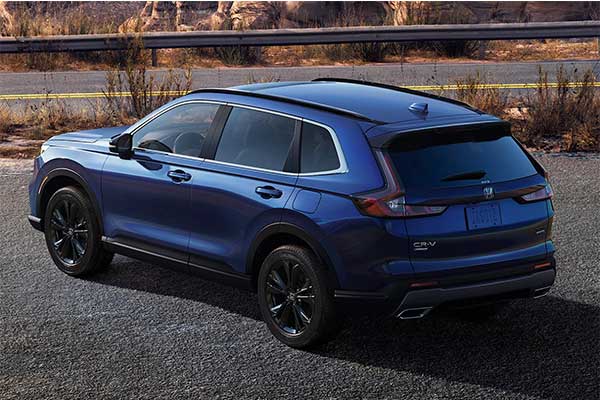 After Honda recently released the all-new CR-V some months back in petrol and hybrid form, the Japanese automaker isn't going to stop there as they now set site on a hydrogen-powered version of the SUV which is scheduled to be released as early as 2024.
This fuel-cell vehicle will look just like the standard CR-V inside and out, save for a few small visual differences such as badging, trim, and possibly different headlights and taillights. Details are slim on the new powertrain, but we know that it will use a new power unit that's a collaboration with General Motors.
The new hydrogen-powered CR-V will be built at the former plant of the Acura NSX supercar, located in Marysville, Ohio. NSX production came to an end at the specialist plant earlier in November.
"Honda established our goal to realize carbon neutrality by 2050 and the complete electrification of our vehicle lineup by 2040 is critical to achieving it," said Gary Robinson, vice president of Auto Planning & Strategy for American Honda Motor Co., Inc. "As we accelerate our plan to produce Honda battery EVs in the United States, we also will begin low volume production of fuel cell electric vehicles there to further explore their great potential as part of a sustainable transportation future."
Honda launched its first commercially available fuel cell vehicle in 2002. The FCX would eventually give way to the Clarity in 2017, but Honda would discontinue producing the model in 2021.
Honda isn't the only automaker to continue tinkering with hydrogen. In October, BMW chairman Oliver Zipse said that "hydrogen will be the hippest thing to drive." The German automaker plans to launch a "viable hydrogen car" this decade.