How A Drunk Road Safety Officer Reacted After Hitting A Multi-million Naira Mercedes Benz G-Wagon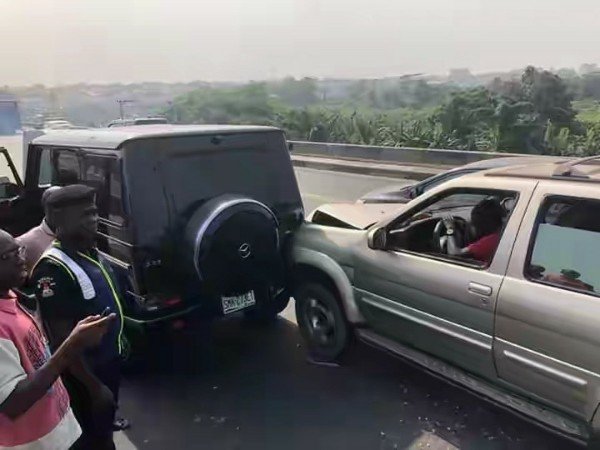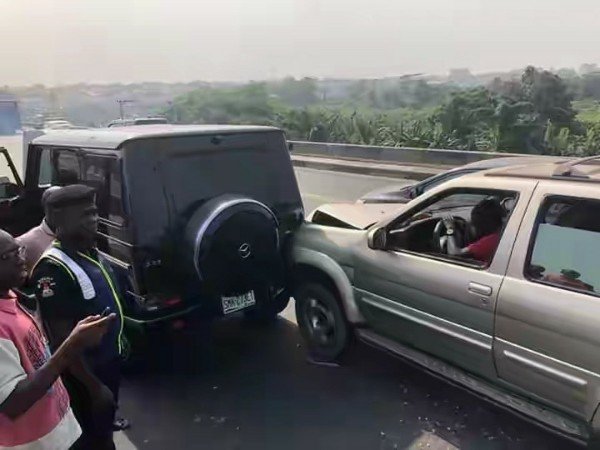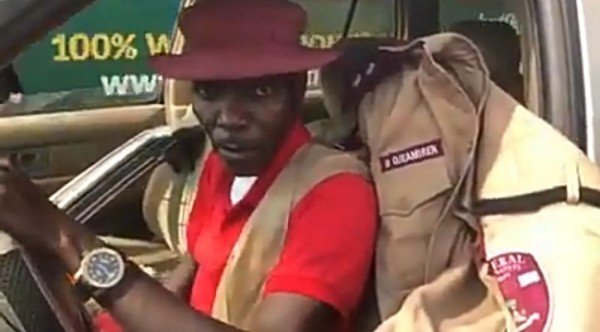 This is the moment a drunk and dazed Road Safety Officer rear-ended a multi-million Naira Mercedes-Benz G-Wagon in Lagos .
Shortly after the collision,the owner of the all-roader SUV and probably passerbys were seen expressing their anger on the officer that works for an outfit whose main functions was to make the highways safe for motorists and other road users ,and not to endanger it.
The officer appears dazed, probably due to the thoughts of the impending cost of repairs or/and the effects of "alcohol"
Even based on the short clip above , the officer's car,expecially the bonnet part , appears to be in much worse shape than the rugged German-made SUV.
What do you think?