How Safe Is It To Jog On The Streets Of Lagos, Especially With One's Ear-piece On?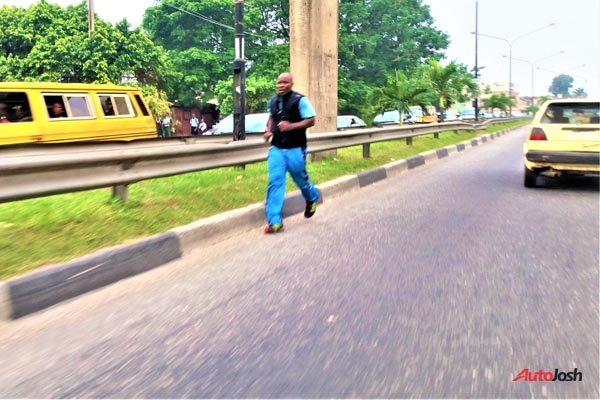 In September 5, 2014, a famous Nigerian editor, columnist, was knocked down and killed by a hit-and-run motorist.
This occurred while he was jogging in his Okota, Lagos neighbourhood. He was 58 years old.
Just like Dimgba Igwe, there has been other  reported cases of hit-and-run incidences involving physical fitness enthusiasts.
Indeed, roads in Lagos state are notorious for reckless motorists. And as such, pedestrians and physical fitness enthusiasts are typically exposed to such dangerous motoring.
However, there is another group of street joggers that seem to have further heightened the risks of jogging on the street.
This category of exercisers are those who jog with earpieces on. Members of these group have become common sights on some of  our busy roads.
Wearing earpieces of an audio gadget  can effectively prevent one from hearing sounds from a potentially dangerous situation.
Shouldn't such practice be outlawed?