Hyundai Kona Refreshed For 2021 With Sharp And Rad Looks (Photos)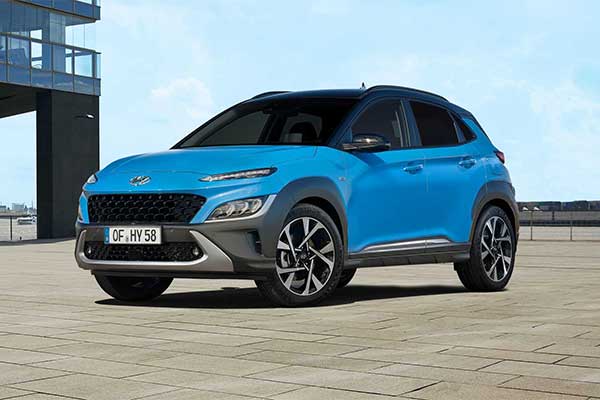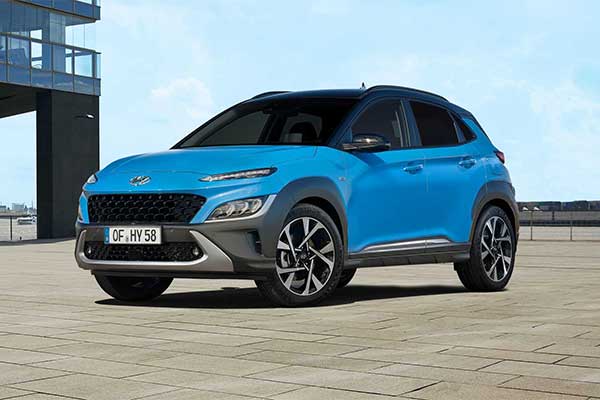 The Hyundai Kona is 3 years old now and the boys from Korea thought it was time for a refresh. Now enter the 2021 model with its rad and sharp styling that made it bolder than before. In Nigeria, we are only getting the electric variant (don't know if the petrol engine model will be available) which is a positive step.
Hyundai made most of the upgrades to the Kona in the front where it's totally revamped, although the headlamps remain unchanged. But added to the front is a new grille and air intakes with a repositioned Hyundai badge. There are similar changes at the rear with new taillight graphics, updated lighting elements, and a redesigned bumper. With these upgrades, the 2021 Kona has a sharp and a little aggressive look than the old model.
On the interior, Hyundai has made some noticeable tweaks which are pleasing. First Hyundai added a new 10.25-inch digital instrument cluster and a new optional 10.25-inch infotainment display. An electric parking brake is fitted for the 1st time. The overall layout now has this airy and spacious feel with the fit and finish improved for better comfort.
The engine remains the same as before with the 1.6-litre petrol that outputs 175hp, a 1.0 litre and a 2.0 with 118 and 147hp respectively. A 7-speed dual-clutch automatic or 6-speed manual gearbox, and all-wheel-drive system is optional.