Isle Of Man Police Get 170mph BAC Mono Cop Car To Chase Down Motorist Breaking Laws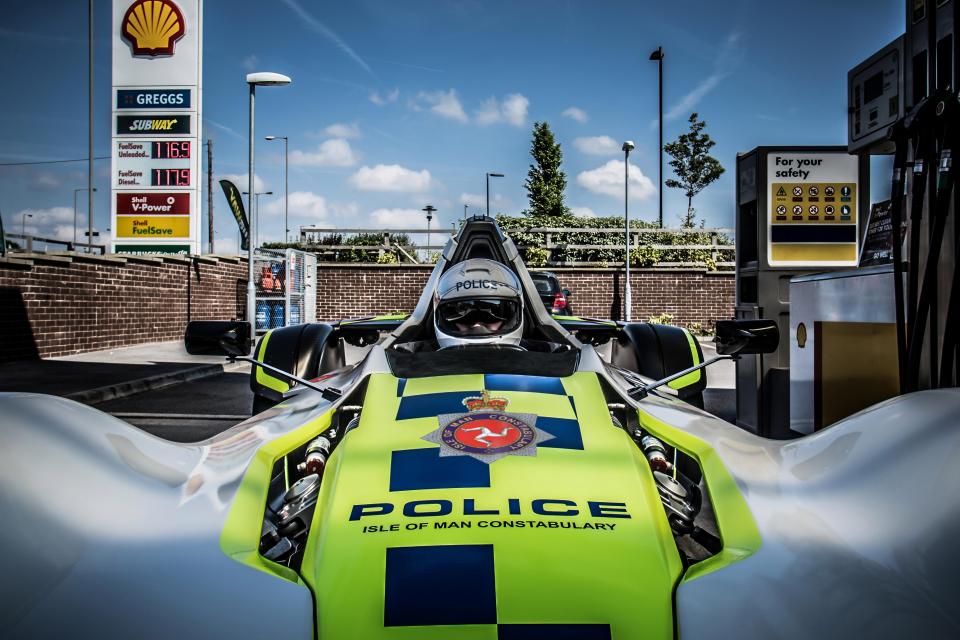 Isle Of Man Police Get 170mph BAC Mono Cop Car To Chase Down Motorists Breaking The Law
TAKING on this police-spec 305bhp BAC Mono in a car chase might just be the worst decision you make.
With a 170mph top speed and capable of sprinting from 0-60mph in just 2.8 second, any pursuit against this cop car won't last long.
And those heart-stopping performance figures might just be needed on the island where there are no speed limits on the open road.
Weighing just 580kg and worth £132,500, it's been kitted out in full blues-and-twos livery and will be pressed into service with the Isle of Man fleet.
Italy has a Lamborghini Huracan cop car. Japan has a GT-R. America has a Saleen S7. Not to be outdone, the Isle of Man now has a BAC Mono police car patrolling the streets. Yes,the bonkers single-seater that can comfortably outrun a McLaren P1 has been converted into a cop car."The world's only single-seater,road-legal supercar" will become an active member of the fleet and will also appear at local festivals to "encourage safe and responsible driving."
In fact,it's the perfect car to keep up with the racing enthusiasts who make the pilgrimage to the island each year for the legendary TT race.
The lucky officer responsible for taming the beast will be PC Andy Greaves,who is an advanced driver, police motorcyclist and collision investigator.
PC Greaves said: "It's a remarkable vehicle, and clearly will be of huge interest to bikers and car drivers alike. We are here to promote safe use of the road, and it's amazing how many people want to talk to you when this is your transport.
"Every opportunity we get, we stop and talk to visitors. Having a show-stopper like a BAC Mono police car on the fleet makes that so much easier."
Credits:thesun.co.uk/,carbuzz.com/