Jaguar XE 300 Sport Launched With An Ice Race Against Olympic Champion Speed Skater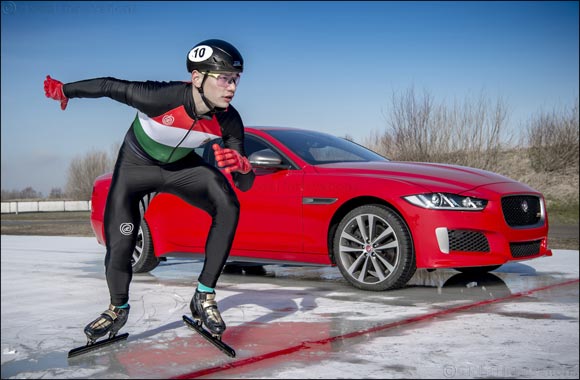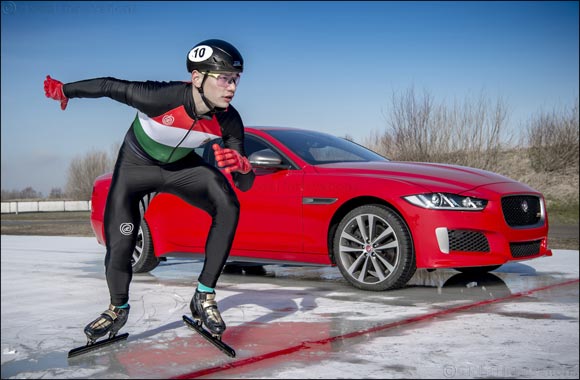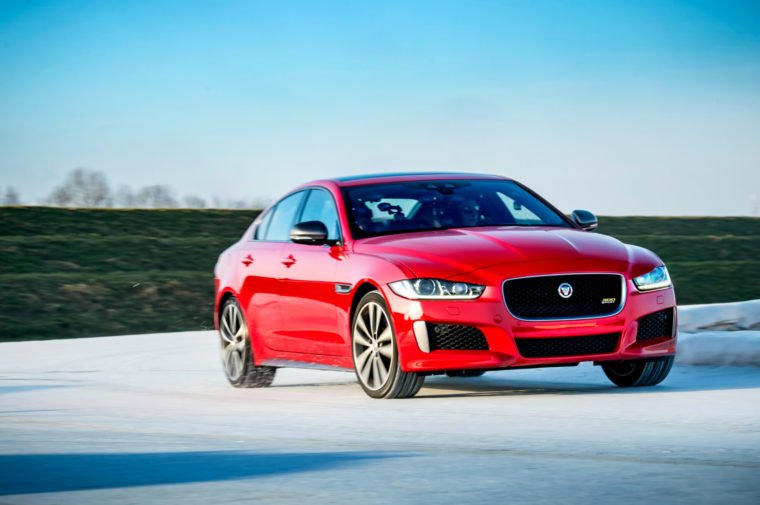 Jaguar has revealed details of a new high-performance version of its XE with a seriously cool publicity stunt to show off its skills.
To reveal the XE 300 Sport's all-wheel-drive capabilities and dynamic handling ,Jaguar pitted it against Olympic gold medallist speed skater Shaolin Sándor Liu at the 3km world's longest artificial outdoor ice track.
The Hungarian gold medallist slid round the world's longest ice track at a blistering time of 4.04s while the 295bhp sports saloon smashed that with a time of 3.03s at an impressive average speed of 36mph, to set a new track record.
The 300 Sport is equipped with a 296bhp, 295lb/ft 2.0-litre Ingenium petrol engine, which powers the XE from 0-60mph in 5.4 seconds.
The performance-inspired 300 Sport trim is also available on the XF and XF Sportbrake, which can be order with the 295bhp 3.0-litre diesel V6.
The new £45k jaguar XE 300 Sport also gets new dark satin grey bodywork, a new grille, bigger wheels and fresh paint colours.
Inside there's a new dashboard trim, sports mats, steering wheel and headrests.
The 300 Sport special edition became the first car to complete a flying lap of the world's longest artificial outdoor ice circuit at Flevonice in the Netherlands.